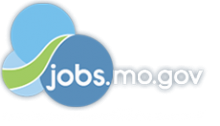 Job Information
Honeywell

Engineering Technician III - Off-shift

in

Kansas City

,

Missouri
The future is what you make it!
When you join Honeywell, you become a member of our team of problem solvers, innovators, dreamers, and doers who make the things that make the future. Working at Honeywell isn't just about developing cool things. That's why all of our employees enjoy access to career opportunities across different fields and industries.
Are you ready to help us make the future?
Honeywell's Federal Manufacturing & Technologies business manages the U. S. Department of Energy's Kansas City National Security Campus in Missouri and New Mexico, manufacturing sophisticated mechanical, electronic and engineered-material components for our nation's defense system. Honeywell is on the leading edge of supplying engineering and manufacturing expertise for our nation's defense and national security. Visit kcnsc.doe.gov for more information about working for Honeywell at the Kansas City National Security Campus.
This position will be located in Kansas City, MO
Job Duties:
Responsible for assisting engineers and operators with a variety of day to day recurring tasks

Able to work independently with little to no supervision on all job responsibilities

Lead technical support teams

Participates in establishing operating procedures on new products and components

Ability to manage multiple assignments and responsibilities concurrently

Lead teams in developing methods, process steps, or procedures which improve productivity and quality. Ability to gather, analyze, interpret data, and make recommendations to resolve problems utilizing business, technical, and manufacturing acumen

Follows defined procedures and processes using various equipment to complete recurring product testing

Conducts tests and experiments, including setup, monitoring and measuring; builds prototypes and testing equipment; maintains and calibrates standards and equipment

Must be able to work standard/non-standard workweeks, including second or third shifts and weekends, as warranted
You Must Have:
U.S. citizenship in order to obtain and maintain U.S. Department of Energy ""Q"" level security clearance

2+ years experience in a related technical role

Formal training or practical experience equivalent to technical knowledge obtained in military training courses or through a two or four year technical degree
We Value:
Self-motivated, proactive and the ability to handle multiple tasks and changing priorities

Knowledge in soldering, screen printing, solder jet printing, pick and place, surface mount technologies reflow, AOI, SPI, X-ray, PWA & PWB design, etc

Excellent verbal and written communication skills

Excellent team working skills

High trouble shooting and failure analysis skills

Some positions within this classification may require unique electrical, mechanical, and/or electronic skills and abilities
Honeywell is an equal opportunity employer. Qualified applicants will be considered without regard to age, race, creed, color, national origin, ancestry, marital status, affectional or sexual orientation, gender identity or expression, disability, nationality, sex, religion, or veteran status.