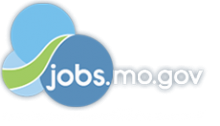 Job Information
Honeywell

Engineering Technician III

in

Kansas City

,

Missouri
The future is what you make it!
When you join Honeywell, you become a member of our team of problem solvers, innovators, dreamers, and doers who make the things that make the future. Working at Honeywell isn't just about developing cool things. That's why all of our employees enjoy access to career opportunities across different fields and industries.
Are you ready to help us make the future?
Honeywell's Federal Manufacturing & Technologies business manages the U. S. Department of Energy's Kansas City National Security Campus in Missouri and New Mexico, manufacturing sophisticated mechanical, electronic and engineered-material components for our nation's defense system. Honeywell is on the leading edge of supplying engineering and manufacturing expertise for our nation's defense and national security. Visit kcnsc.doe.gov for more information about working for Honeywell at the Kansas City National Security Campus.
This position is located in Kansas City, MO
Job Duties:
Conducts mechanical acceptance testing on parts and materials coming into the plant

Proficient in use of Solumina, including generation of lab orders and ability to modify work plans and work orders

Review and pull manufacturing, process or inspection documents for mechanical testing in both IMS and eMatrix

Validate and stage samples in the mechanical testing area with appropriate testing paperwork

Receive test reports from mechanical lab, review and document reports in Feith records management system

Understanding and generation of non-conformance reports (NCRs)

Outsource samples to commercial labs. Coordinate work order processing, creation of statements of work, placing orders, receiving data reports, and tracking the process throughout

Support the development and monitoring of departmental metrics, levels, and trends for work centers including capacity, efficiency, and turn-around time

Assist engineers and other technicians as required

Support departmental 5S and HOS initiatives

Conduct activities in a safe and healthy manner and works in accordance with established HS&E requirements to ensure the protection of employees, the public, and the environment

You Must Have:

U.S citizenship needed to obtain and maintain required US Dept of Energy ""Q"" level security clearance

High School Diploma or GED

Two (2) or more years' experience directly applied experience in Engineering, Sciences, Manufacturing, mechanical testing, maintenance or inspection processing

We Value:

Two year technical degree or technical knowledge obtained in military training courses or other formal training

Experience testing materials and parts - compression testing, hardness testing, tensile testing, torque testing, load testing, friction testing, shear strength testing, load capacity testing, density testing, adhesion testing, etc

Experience in quality acceptance & ISO-defined quality systems with emphasis on public domain processes including ASTM, ISO, Mil-Stds & other commercial quality documentation

2+ years of experience working with and utilizing business planning systems such as ERP, MES, Solumina, or similarsystems

2+ years of experience using Microsoft Excel to gather, manage and interpret technical and/or production data

Ability to plan and organize, demonstrate excellent time management and support several projects at once

Computer and IT skills to support stand alone systems, unique software, and data backup of analytical equipment

Effective verbal, written, and presentation skills

Ability to lead quality and improvement projects

Ability to work effectively in a team environment and to influence others to accomplish complex tasks

Ability to evaluate situations, determine corrective measures, plan and lead other employees and suppliers to execute plans to meet customer deliverables

Experience interpreting technical drawings and documents
Honeywell is an equal opportunity employer. Qualified applicants will be considered without regard to age, race, creed, color, national origin, ancestry, marital status, affectional or sexual orientation, gender identity or expression, disability, nationality, sex, religion, or veteran status.