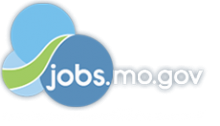 Job Information
National Oceanic and Atmospheric Administration

General Engineer, GS-0801-13 (MAP)

in

Kansas City

,

Missouri
Summary
This position is located in the National Weather Service (NWS), Central Region (CR) Regional Headquarters with one vacancy located in Kansas City, MO.
Responsibilities
The working title for this position is Facilities Engineer.As a Facilities Engineer,you will perform the following duties: Plan, coordinate, and review the activities of the Facilities Engineering Program engaged in construction, installation and maintenance of the facility infrastructure.
Provide authoritative recommendations and advice on matters pertaining to repair, maintenance, and new construction as it relates to the regional facility infrastructure.
Manage the implementation and day-to-day operations of the Regional Environmental Compliance and Safety program.
Prepare budget estimates as necessary to fund the maintenance, repair, rehabilitation and relocation needs of the region's facilities.
Requirements
Conditions of Employment
Must be a U.S. Citizen or National to apply.
Required to pass a background investigation and fingerprint check.
Must be suitable for Federal employment.
Must be registered for Selective Service, if applicable (www.sss.gov).
Time-in-grade/band must be met by closing date of announcement.
If selected, required to complete OGE Form 450 financial disclosure.
This position requires a Public Trust Security Clearance.
A one year probationary period may be required.* Payment of relocation expensesis notauthorized.* This positionis notin the bargaining unit
SELECTIVE PLACEMENT FACTOR:The incumbent must be able to obtain and maintain a FAC-Contracting Officer's Representative (COR) Level II certification. As such, all applicants are required to currently possess a FAC-COR Level I/DAWIA-COR Level I certification. Applicants MUST submit a copy of their current FAC-COR Level I/DAWIA-COR Level I certification, re-certification, or equivalent. Failure to do so will result in your application being marked as ineligible.
CONDITIONS OF EMPLOYMENT:Applicants are required to currently possess a FAC-COR Level II certification and be able to obtain and maintain a FAC- P/PM certification.
College Transcript:If you are qualifying based on education, submit a copy of your college transcript that lists college courses detailing each course by the number and department (i.e., bio 101, math 210, etc.), course title, number of credit hours and grade earned.You must submit evidence that any education completed in a foreign institution is equivalent to U.S. education standards with your resume. You may submit an unofficial copy of the transcript at the initial phase of the application process. If course content cannot be easily identified from the title of the course as listed on your transcript, you must submit an official course description from the college/university that reflects the content at the time the course was taken.Note: Your college transcript is used to verify successful completion of degree, or college course work. An official college transcript will be required before you can report to duty.
Applicants must meet ALL application requirements, to include a complete online resume, by 11:59 p.m. EASTERN TIME (ET) on the closing date of this announcement.
Qualifications
Qualification requirements in the vacancy announcements are based on the U.S. Office of Personnel Management (OPM) Qualification Standards Handbook, which contains federal qualification standards. This handbook is available on the Office of Personnel Management's website located at:https://www.opm.gov/policy.BASIC REQUIREMENTS:This position has a positive Education Requirement in addition to at least one year of Specialized Experience OR substitution of education for experience OR combination (if applicable) in order to be found minimally qualified. Transcripts must be submitted with your application package. You MUST meet the following requirements:
EDUCATION:
A. Degree:To be acceptable, the curriculum must: (1) lead to a bachelor's degree in a school of engineering with at least one program accredited by the Accreditation Board for Engineering and Technology (ABET); or (2) include differential and integral calculus and courses (more advanced than first-year physics and chemistry) in five of the following seven areas of engineering science or physics: (a) statics, dynamics; (b) strength of materials (stress-strain relationships); (c) fluid mechanics, hydraulics; (d) thermodynamics; (e) electrical fields and circuits; (f) nature and properties of materials (relating particle and aggregate structure to properties); and (g) any other comparable area of fundamental engineering science or physics, such as optics, heat transfer, soil mechanics, or electronics.
OR
B. Combination of education and experience:college-level education, training, and/or technical experience that furnished (1) a thorough knowledge of the physical and mathematical sciences underlying professional engineering, and (2) a good understanding, both theoretical and practical, of the engineering sciences and techniques and their applications to one of the branches of engineering. The adequacy of such background must be demonstrated by one of the following: Professional registration or licensure -- Current registration as an Engineer Intern (EI), Engineer in Training (EIT), or licensure as a Professional Engineer (PE) by any State, the District of Columbia, Guam, or Puerto Rico. Absent other means of qualifying under this standard, those applicants who achieved such registration by means other than written test (e.g., State grandfather or eminence provisions) are eligible only for positions that are within or closely related to the specialty field of their registration. For example, an applicant who attains registration through a State Board's eminence provision as a manufacturing engineer typically would be rated eligible only for manufacturing engineering positions.
Written Test -- Evidence of having successfully passed the Fundamentals of Engineering (FE) examination or any other written test required for professionalregistration by an engineering licensure board in the various States, the District of Columbia, Guam, and Puerto Rico.
Specified academic courses -- Successful completion of at least 60 semester hours of courses in the physical, mathematical, and engineering sciences and that included the courses specified in the basic requirements under paragraph A. The courses must be fully acceptable toward meeting the requirements of an engineering program as described in paragraph A.
Related curriculum -- Successful completion of a curriculum leading to a bachelor's degree in an appropriate scientific field, e.g., engineering technology, physics, chemistry, architecture, computer science, mathematics, hydrology, or geology, may be accepted in lieu of a bachelor's degree in engineering, provided the applicant has had at least 1 year of professional engineering experience acquired under professional engineering supervision and guidance. Ordinarily there should be either an established plan of intensive training to develop professional engineering competence or several years of prior professional engineering-type experience, e.g., in interdisciplinary positions. (The above examples of related curricula are not all-inclusive.) -AND-
SPECIALIZED EXPERIENCE:Applicants must possess one year of specialized experience equivalent in difficulty and responsibility to the next lower grade level in the Federal Service. Specialized experience is experience that has equipped the applicant with the particular competencies/knowledge, skills and abilities to successfully perform the duties of the position. This experience need not have been in the federal government.
Experience refers to paid and unpaid experience, including volunteer work done through National Service programs (e.g., Peace Corps, AmeriCorps) and other organizations e.g., professional; philanthropic, religious; spiritual; community, student, social). Volunteer work helps build critical competencies; knowledge, and skills and can provide valuable training and experience that translates directly to paid employment. You will receive credit for all qualifying experience, including volunteer experience.
To qualify at the GS-13 level:
SPECIALIZED EXPERIENCE:In addition to meeting the Basic Requirements above, applicants must also possess one full year (52 weeks) of specialized experience equivalent to the GS-12 in the Federal service. Specialized experience MUST include all of the following: Providing engineering support on the maintenance and operations of facility infrastructure; and
Assisting with the coordination of facility construction or repair projects.
Education
Substitution of education for specialized experience is not applicable to this vacancy.
Additional Information
CTAP candidates will be eligible if it is determined that they have exceeded the minimum qualifications for the position by attaining at least a rating of 85 out of 100. Information about CTAP eligibility is on the Office of Personnel Management's Career Transition Resources website at: http://www.opm.gov/policy-data-oversight/workforce-restructuring/employee-guide-to-career-transition/.CTAP applicants MUST submit the following documents: A copy of your specific RIF notice; notice of proposed removal for failure to relocate; a Certificate of Expected Separation (CES); or certification that you are in a surplus organization or occupation (this could be a position abolishment letter, a notice eligibility for discontinued service retirement, or similar notice).
A copy of your SF-50 "Notification of Personnel Action", noting current position, grade level, and duty location;
A copy of your latest performance appraisal including your rating; and
Any documentation from your agency that shows your current promotion potential. NOAA participates in e-Verify. E-Verify is an Internet based system operated by the Department of Homeland Security (DHS) in partnership with the Social Security Administration (SSA) that enables participating employers to electronically verify the employment eligibility of their newly hired employees.