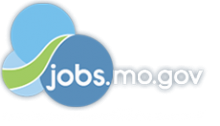 Job Information
National Nuclear Security Administration

General Engineer/Physical Scientist

in

Kansas City

,

Missouri
Summary
A successful candidate in this position will serve as a General Engineer/Physical Scientist responsible for performing contractor assurance surveys, technical and program management studies to evaluate the adequacy of the contractor's management assurance system and procedures as applied to a wide variety of procured or manufactured components.
Responsibilities
Requirements
Conditions of Employment
null
Qualifications
SPECIALIZED EXPERIENCE REQUIREMENTS:
In addition to the positive education requirement, a qualified candidate's online application and resume must demonstrate at least one year of specialized experience equivalent to the next lower NNSA pay band or GS grade level in the Federal service i.e., EN-00/NN-02 or GS-11.
Specialized experience for this position is defined as using basic engineering principals of electrical, mechanics, nuclear, and structural to apply weapons quality assurance techniques and use sampling inspection or intensive product inspection techniques to verify that products comply with requirements prior to acceptance.
Your application and resume should demonstrate that you possess the following knowledge, skills, and abilities (KSAs). Do not provide a separate narrative written statement. Rather, you must describe in your application how your past work experience demonstrates that you possess the KSAs identified below. Cite specific examples of employment or experience contained in your resume and describe how this experience has prepared you to successfully perform the duties of this position.DO NOTwrite "see resume" in your application! Mastery level professional knowledge and skill in application of advanced theories, concepts, principles, and practices of multiple engineering disciplines, to include chemical, electrical, mechanical, and nuclear engineering. Level of expertise must be sufficient to function as a technical expert on programmatic matters pertaining to the day-to-day operation of a nuclear weapons production facility. Ability to communicate a broad range of concepts and facts effectively both orally and in writing. Communication competencies must be sufficient to prepare and present appraisal reports on multiple aspects of manufacturing processes, defense nuclear nonproliferation objectives, and nuclear programs. Specialized expertise is also required in the area of budget development including fundamentals of basic managerial and financial accounting. Leadership skills coupled with the ability to solve dynamic and complex issues. Ability to influence and motivate others. Expert knowledge of contract administration and task order contracting sufficient to review and analyze the contractor's budget presentation and to analyze portions specifically related to operational and technical requirements for national security programs. "Experience" refers to paid and unpaid experience. Examples of qualifying unpaid experience may include: volunteer work done through National Service programs (such as Peace Corps and AmeriCorps); as well as work for other community-based philanthropic and social organizations. Volunteer work helps build critical competencies, knowledge, and skills; and can provide valuable training and experience that translates directly to paid employment. You will receive credit for all qualifying experience, including volunteer experience.You must meet all qualifications and eligibility requirements within 30 days of the close of this announcement.
Education
null
Additional Information
null