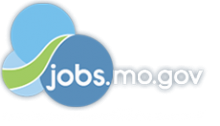 Job Information
Honeywell

Inspector Elec-Mech Phys Test (Any Shift)

in

Kansas City

,

Missouri
The future is what you make it!
When you join Honeywell, you become a member of our team of problem solvers, innovators, dreamers, and doers who make the things that make the future. Working at Honeywell isn't just about developing cool things. That's why all of our employees enjoy access to career opportunities across different fields and industries.
Are you ready to help us make the future?
Honeywell's Federal Manufacturing & Technologies business manages the U. S. Department of Energy's Kansas City National Security Campus in Missouri and New Mexico, manufacturing sophisticated mechanical, electronic and engineered-material components for our nation's defense system. Honeywell is on the leading edge of supplying engineering and manufacturing expertise for our nation's defense and national security. Visit kcnsc.doe.gov for more information about working for Honeywell at the Kansas City National Security Campus.
This position is located at the Kansas City National Security Campus in Kansas City, Missouri
Must be able to work any shift, including 1st, 2nd and/or 3rd shift.
Job Duties:
Must be able to work any shift, including 1st, 2nd and/or 3rd shift.

Performs visual, mechanical, and electrical inspection functions which do not require electrical or electronic knowledge, on electrical, mechanical, or electromechanical parts or materials to determine conformance to predetermined limits

Performs mechanical and physical electrical inspection using equipment which is go-no-go or is calibrated directly in the unit being measured

Electrical test results do not require interpretation or analysis and no electrical adjustments of the item being tested are required

Minor adjustments of test equipment not requiring knowledge of electrical circuitry may be necessary

Uses gages, test equipment, and other tools and devices necessary to the performance of the task

Records and is responsible for the accuracy of inspection data

Responsible for proper handling of parts, including packaging and for proper care of equipment used

Inspects the product for proper packaging prior to release from the department.

Responsible for preparation of parts and inspection for detection of surface flaws by use of dye penetrant methods, determination of dimensions and finishes, conformance to specifications for rejection or acceptance of an item

Requires a working knowledge of arithmetic

Initiates and/or completes necessary quality records, test data, and other associated paperwork required to accomplish acceptance, rejection, and movement of material

Works from prints, drawings, sketches, specifications, packing sheets and other written or verbal instructions

May perform in-process inspection

May check and top off lubricants as necessary

Responsible for complying with applicable provisions of Article 19. Health, Safety, and Environment of the Collective Bargaining Agreement

You Must Have:

U.S. Citizenship needed to obtain and maintain required US Dept of Energy "Q" level security clearance.

High School Diploma or GED.

One (1) or more years related work experience to include experience using sophisticated dimensional measurement instruments, micrometers, calipers, plug thread, radius and other gages.

We Value:

Experience evaluating products or materials to ensure design requirements are met.

Working knowledge of schematics and blueprints.

Ability to carry up to 20 pounds and lift up to 40 pounds.

Experience with Microsoft Office software, including Excel and Outlook.

Able to work any shift, including 1st, 2nd and/or 3rd shift.
Honeywell is an equal opportunity employer. Qualified applicants will be considered without regard to age, race, creed, color, national origin, ancestry, marital status, affectional or sexual orientation, gender identity or expression, disability, nationality, sex, religion, or veteran status.