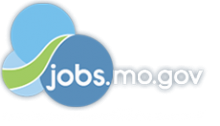 Job Information
H&R Block

Inventory Ctrl/Whse Spec-S

in

KANSAS CITY

,

Missouri
385415BR
Title:
Inventory Ctrl/Whse Spec-S
What you'll do... :
Provide shipping and receiving for orders processed through Technology Services. Work closely with production associates to ensure adequate inventory of parts and equipment is in stock. Prepare equipment for outbound shipping and complete check-in for equipment being returned. Perform the day-to-day duties of all assets order generation and reconciliation.
Receive, verify, approve and process order requests.

Generate proper documentation for shipping.

On a daily basis reconcile shipping and receiving documentation to ensure that inventory accountability is maintained.

Maintain optimum work area organization, efficiency and cleanliness.

Attend regular training sessions scheduled by Warehouse/Inventory Control Supervisor or Department Manager.

Work with shipping vendors to ensure timely delivery and receiving services.

Reconcile shipping and receiving reports on a daily basis to ensure that inventory accountability is maintained.

Research inventory processing problems for shipping and receiving departments.

Receive, verify, pre-approve and process requests for replacement equipment relating to insurance claims.
Work Environment
Work Environment: Repair Depot/Office environment. Mandatory overtime as business needs dictate and at management's discretion.

Special Physical Requirements: Ability to lift up to 45 lbs. repetitively.
Job ID:
385415BR
Address1:
4400 BLUE PARKWAY
City:
KANSAS CITY
State:
Missouri
About H&R Block... :
We're here to live our purpose—to provide help and inspire confidence in our clients and communities everywhere. We take our work personally, because we know what it represents: Families and homes. Livelihoods and lives.
We've been true to that purpose since brothers Henry and Richard Bloch founded our company in 1955. Since then, we've grown to approximately 12,000 tax offices throughout the United States and around the world. When you join our team, you'll add to the momentum of a forward-thinking company—one that defined an industry and is now leading its transformation.
Employee Type:
Seasonal - Corporate
What you'll bring to the team... :
Minimum Requirements

High school or GED.

Two years shipping, receiving and/or inventory control experience.

One year experience in customer service assisting internal and/or external customers.

Ability to organize, comprehend and carryout instructions effectively.

Ability to prioritize daily tasks and to work independently.

Ability to work well in a group atmosphere, as part of a team or individually.

Effective oral, written and interpersonal communication skills.
Posting Title:
Inventory Ctrl/Whse Spec-S
Sponsored Job:
#hrbjob
Job Family:
Engineering & Ops