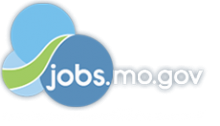 Job Information
Honeywell

Lead Materials Engineer

in

Kansas City

,

Missouri
The future is what you make it!
When you join Honeywell, you become a member of our team of problem solvers, innovators, dreamers, and doers who make the things that make the future. Working at Honeywell isn't just about developing cool things. That's why all of our employees enjoy access to career opportunities across different fields and industries.
Are you ready to help us make the future?
Honeywell's Federal Manufacturing & Technologies business manages the U. S. Department of Energy's Kansas City National Security Campus in Missouri and New Mexico, manufacturing sophisticated mechanical, electronic and engineered-material components for our nation's defense system. Honeywell is on the leading edge of supplying engineering and manufacturing expertise for our nation's defense and national security. Visit kcnsc.doe.gov for more information about working for Honeywell at the Kansas City National Security Campus.
This position is located at the Kansas City National Security Campus in Kansas City, MO.
Summary:
The National Security Campus (NSC) is a U.S. Department of Energy (DOE), National Nuclear Security Administration (NNSA) facility managed and operated by Honeywell Federal Manufacturing & Technology (FM&T). Our primary business is to manufacture sophisticated mechanical, electronic, and engineered material components for our nation's defense system. Our goal is to seek innovative solutions that surpass our customers' expectations. To accomplish this, we research, develop, and deploy some of the most advanced design and manufacturing technologies in use in the United States today.
This position is seeking a highly qualified candidate with significant experience within the materials engineering domain

The successful candidate will be responsible for leading the effort to solving challenging material-related issues that arise during manufacturing while also providing support of material selection during the design phase of the product cycle

Additionally, the successful candidate will be expected to provide innovative ideas that enable the generation of white papers while also leading technology advancement and the execution of project deliverables

Finally, the candidate will have a strong customer service focus, and the ability to communicate effectively with internal or external customers with varying levels of material knowledge while possessing ability to generate accurate and precise analytical data, prepare formal reports, and make formal presentations of results, conclusions, or recommendations

You Must Have:

US citizenship needed to obtain and maintain required US Dept. of Energy "Q" level security clearance.

Bachelor of Science in Materials or Chemical Engineering from an ABET accredited program.

Seven (7) or more years of relevant experience in engineering or related technical activities.

We Value:

Advanced degree in Materials or Chemical Engineering from an ABET accredited program preferred

Results oriented with a demonstrated record of problem solving across multiple material regimes (composites, polymers, adhesives, ceramics, and metallics for instance); effective at using data to make informed decisions across multi-dimensional materials problems

Prior experience in a chemical manufacturing environment involving plastics, adhesives, cleaning solvents or other materials

Demonstrated ability to provide innovative solutions to a wide range of challenging material related issues

Experience in the preparation and communication of analytical information and ideas to all levels of stakeholders including external customers

Knowledge and experience in the use analytical laboratory equipment and their application in conducting material analysis with a thorough understanding of limitations

Strong aptitude in mechanical systems design and operation with experience in physical testing strategies

Strong leadership and ability to actively direct the tasking of individuals or teams

Able to work independently with little to no supervision on all job responsibilities

Ability to manage multiple assignments and responsibilities concurrently

Commitment to and an advocate for working safely in a secure environment
Honeywell is an equal opportunity employer. Qualified applicants will be considered without regard to age, race, creed, color, national origin, ancestry, marital status, affectional or sexual orientation, gender identity or expression, disability, nationality, sex, religion, or veteran status.