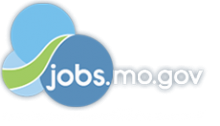 Job Information
LAUNCH Technical Workforce Solutions

Logistics Assistant

in

Kansas City

,

Missouri
Overview
Logistics Assistant
LAUNCH Technical Workforce Solutions is seeking an Logistics Assistant Maintenance Support Team Member in Kansas City, Missouri.
Job Duties and Responsibilities:
The Logistics Assistant supports the maintenance operations and customer support activities in their assigned area(s). Provides flexible best in class customer support to various areas within the Supply Chain group as part of a fast paced and dynamic work environment.
Actively contribute to the business efforts of the maintenance team(s).

Assists maintenance operations with purchasing status.

Relay shipping information to mechanics and customers, and confirms arrival of parts.

Assist in the inventory, recording and cycle counting of ATS parts, materials and tooling; including manifest preparation.

Complete necessary computer and paperwork transactions, including customer computer entries and tag reviews, to correctly account for material movement as assigned.

Ensure proper marking of parts, consumables, raw materials, and shelf life sensitive parts/material per company policy.

Ensure that all regulatory and customer requirements are met, including inventory accuracy, parts segregation, and audit participation.

Inspect parts and materials for conformity—checks for shipping damage, serial number verification and general serviceability.

Verify all paperwork is accurate and provides traceability to the part or material.

Interpret and carry out a variety of instructions furnished in written, oral, diagram, or schedule form.

Operate light passenger vehicles, vans, pickup trucks, etc. to transport passengers, materials, or equipment in an industrial area, either inside or outside the local area.

Perform daily housekeeping duties within area and helps maintain a safe working environment.

Responsible for accurately inputting data into the computer system for all parts entering into the area. Inventories, issues and moves kit parts per established procedures, along with identifying missing parts.

Unload and convey materials onto pallets, vehicles, racks, and shelves by hand or with the use of appropriate equipment, including installation of strapping, bracing or padding to prevent shifting or damage in transit.

Qualifications and requirements:

High school diploma or general education degree (GED)

Computer experience and/or training required

Must successfully complete the forklift class within 30 days of hire

Must successfully complete 49CFR and IATA dangerous goods training within 90 days of hire and maintain this certification

Must currently have, and continue to keep in good standing, a valid State issued Driver's License

Ability to operate general office equipment including personal computer, and copy machine.

Ability to perform basic mathematical functions.

Ability to solve practical problems.

General computer knowledge of window applications and software such as Word, Excel, Outlook

Good communication skills (verbal and written) as well as customer service skills.

Ability to use sheet metal shear, band saws, skill saws, hot knives, vises and other common tools to create tooling containers and shipping crates.

Ability to use forklifts, pallet jacks, hand trucks, and other various material handling equipment to move, stage, and deliver parts, tools, and raw stock materials.

Ability to read, comprehend and interpret documents such as safety rules, operating and maintenance instructions and procedure manuals.

Ability to carry out a variety of instructions furnished in written, oral, diagram, and schedule form.

All qualified applicants will receive consideration for employment without regard to race, color, religion, sex, national origin, disability, or veteran status.

Why Choose LAUNCH?

A team of aviation staffing experts leads LAUNCH. We understand the challenges of finding the top aviation jobs and we focus on linking you with the best openings in the most sought-after locations.

LAUNCH offers you an ACA compliant benefit package including company-sponsored medical insurance with multiple plans to choose from. Our Minimum Essential Coverage is offered to every employee who does not have coverage elsewhere at no cost to you! LAUNCH also offers a 401(k) program with a company match. Plus, you join the LAUNCH Loyalty Club (http://www.launchtws.com/Loyalty-Club.html) on your first day, earning you extra cash bonuses, apparel and safety rewards.

If you're ready to LAUNCH your career, you've found an employer that can take you to new heights.

Connect With Us! (https://careers-launchtws.icims.com/jobs/23208/logistics-assistant/job?mode=apply&apply=yes&in_iframe=1&hashed=-336206052)

Call us at888.888.7195 (tel:888-888-7195) , Press Option 2 for a Recruiting Specialist.

Email us atRecruiting@launchtws.com
Job LocationsUS-MO-Kansas City
ID 2021-23208
of Openings 1
Category Aviation Maintenance