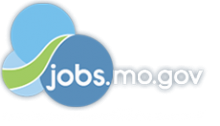 Job Information
Blount International, Inc.

Manufacturing Associate Engineer I

in

Kansas City

,

Missouri
Manufacturing Associate Engineer I
Apply now »
Date: Apr 13, 2021
Location: Kansas City, MO, US
Company: Blount International
Work Location: Kansas City, MO (Mfg Plant)
Functional Area: Engineering
Number of Openings: 1
Current Openings: 1.00
---
Blount International, Inc. has an exceptional opportunity.
We are committed to excellence in our people, products, performance, and profits. We believe our team members are the foundation of our Company's success, and we are committed to continuous improvement and learning, exceptional quality, connecting with our customer, and good relationships with our team members.
he successful Manufacturing Associate Engineer I candidate will apply technical expertise and analysis in the planning and design of manufacturing processes.
RESPONSIBILITIES INCLUDE, BUT ARE NOT LIMITED TO:
Primary Task (15%) Completes Projects

Conducts research and performs analysis on specific engineering problems and makes recommendations to project managers or engineering management. Manages projects of limited scope in terms of impact and duration. Coordinates the work of Engineers, Technicians, and other support personnel and interacts with marketing, accounting, purchasing, manufacturing, product design and suppliers/customers.

Clearly defined & documented project requirements.

Project schedule(s).

Resource estimates/resource plan.

Cost estimates/cost targets.

Budget monitoring.

Successful team.

Write AR's.

Data collection & analysis.

Status reports.

Final reports.

Analysis of alternatives.

Verification.

Validation.

Design reviews.

Process design.

Process documentation.

Production training.

Project schedule adjustment.

Project coordination.

Project closure & critique.

Second Task (65%) – Production Support – Works on miscellaneous manufacturing process problems dealing with production down time, loss of or low efficiency, or quality deviations. Gains intimate knowledge of the processes that they are assigned.

Standard cost by operation.

Identifying opportunities for improvement

Priorities of opportunities

Analysis of alternatives

Corrective actions

Capable processes

Production uptime

Current process documentation

Gauging

Product disposition recommendation

Consultation on prints

Consultation on process

Purchase of toys/trial/experimental

Floor layouts

Ergonomic/safety assessments

Capacity/utilization studies

Informal project coordination

Failure analysis

Third Task (10%) – Identifies and reviews technological sources of information and makes recommendations on potential research projects for the division/product line.

Risk analysis.

Recommendations on new technologies.

Consultation to Engineering schools on curriculum improvement.

Identifies major "Engineering process" improvement opportunities.

Provides constructive feedback in design reviews.

Provides recommendations on manufacturing systems.

Communication and Documentation (10%)

Technical reports.

Status reports.

Technical articles (outside publications).

Technical presentations to Engineering/Directors/Blount.

Monthly Reports.

Open communication channels.

EDUCATION:

Bachelor's degree in Mechanical Engineering or equivalent discipline preferred

Highschool diploma or GED required

Minimum of 5yrs of relevant experience required

SKILLS/ABILITIES: Typical skills and abilities may include the following:

Demonstrated ability to apply principles within projects that require calculations to define or deliver a solution

Ability to identify alternative methods to check and verify solutions

Demonstrated ability in applying technical knowledge to manufacturing process design

Demonstrated innovative thinking and problem solving

Demonstrated effective team skills, able to work independently or collaboratively as needed

Strong organizational and interpersonal skills

Demonstrated flexibility and comfortable with change management concepts

Excellent oral and written communication skills; able to present highly technical information to diverse audiences, some without technical knowledge

Demonstrates commitment and actively works for continuous improvement in processes and technical knowledge and uses performance data for improvement in key areas

Demonstrated knowledge and practical application of 3D CAD software (e.g., Pro/E, SolidWorks, Inventor)

Proficiency in Microsoft Office suite (Outlook, Word, Excel) and data management software (SAP preferred). Experience using a CAD software for layout drawings.

AVAILABILITY:

Available to work on site as required

Weekend Shift: (3) 12hour shifts Friday-Sunday 5am-5pm

Additional overtime may be necessary to support business needs, reasonable notice will be provided

ABOUT BLOUNT INTERNATIONAL, INC:

Blount is a global manufacturer and marketer of replacement parts, equipment, and accessories for consumers and professionals operating primarily in two market segments: Forestry, Lawn, and Garden ("FLAG"); and Farm, Ranch, and Agriculture ("FRAG"). Blount also sells products in the construction markets and is the market leader in saw chain and guide bars for chain saws. We also supply original equipment manufacturers (OEM) with cutting attachments.

Blount offers products under the brand names of OREGON®, Carlton®, Woods®, KOX, SpeeCo®, ICS®, Pentruder, and Merit. For more information, visit www.blount.com .

Blount will only employ those who are legally authorized to work. Any offer of employment is contingent on the successful completion of a background investigation and drug screen. It is the policy of Blount International to provide equal employment to all qualified persons without discrimination based on sex, race, color, religion, age, marital status, national origin, citizenship, disability, veteran status or any other status protected under law.

During the application process we will not ask for or collect any confidential, proprietary or sensitive personally identifiable information (e.g. date of birth; drivers license number; or credit card, bank account or other financial information) (collectively, "Sensitive Information"). If you submit any Sensitive Information, you do so at your own risk and we will not be liable to you or responsible for consequences of your submission. This notice should not be construed as an offer of employment or creating any terms of employment.