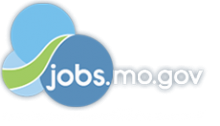 Job Information
Honeywell

Non Destructive Test Engineer

in

Kansas City

,

Missouri
The future is what you make it!
When you join Honeywell, you become a member of our team of problem solvers, innovators, dreamers, and doers who make the things that make the future. Working at Honeywell isn't just about developing cool things. That's why all of our employees enjoy access to career opportunities across different fields and industries.
Are you ready to help us make the future?
Honeywell's Federal Manufacturing & Technologies business manages the U. S. Department of Energy's Kansas City National Security Campus in Missouri and New Mexico, manufacturing sophisticated mechanical, electronic and engineered-material components for our nation's defense system. Honeywell is on the leading edge of supplying engineering and manufacturing expertise for our nation's defense and national security. Visit kcnsc.doe.gov for more information about working for Honeywell at the Kansas City National Security Campus.
This position will be located in Kansas City, MO
Summary:
This position involves direct leadership, support, and administration of nondestructive testing (NDT) technologies toward plant R&D and production commitments in an engineer role. The successful candidate will hold an ABET accredited technical degree and prior work experience in one or more NDE technologies, preferably in high-tech industry.
Summary of Duties:
Development and qualification of nondestructive testing (NDT) techniques and procedures in support of R&D efforts, engineering evaluation, failure analysis, and product realization

Preparation of NDE work instructions for development and production use, and ongoing support of those procedures when deployed

Development and administration of NDT training and course curriculum for NDT level I and II personnel qualifications

Identification and management of projects to further our NDE technologies, including research, equipment procurement, and multi-site collaboration

Conducts activities in a safe and healthy manner and works in accordance with established HS&E requirements to ensure the protection of employees, the public, and environment. Takes actions necessary to stop work when an unsafe condition or action is identified. Every employee has the right and responsibility to stop work when unsafe conditions or actions are identified

You Must Have:

US Citizenship required in order to obtain and maintain US Department of Energy Q-level security clearance

Bachelor of Science degree from an ABET accredited Engineering program or Bachelor of Science degree in Physics from an accredited program

Four (4) or more years of relevant experience in engineering or related technical activities

We Value:

Direct experience in at least one of the following test methods: Industrial Computed Tomography, Radiography, ultrasonics, Dye Penetrant, Borescope, Magnetic Particle, and Eddy Current

Direct experience or expertise in multiple NDE methods, including radiography, computed tomography, ultrasonics, borescope, penetrant, magnetic particle, and eddy current

Industry certification such as ASNT Level III preferred

Advanced technical degree (MS/PhD) or MBA preferred

Proficiency/experience in technical writing, verbal presentation, and management of projects.

Experience in developing specifications and procurement of capital equipment

Proficiency with general computing skills including MSOffice suite

Note: Candidates with higher experience credentials may be considered for higher level engineer classifications if business requirements warrant. Also any recent graduate Engineer that has completed and Engineering Curriculum with a focus in NDT, may also be considered for a possible entry level position
Honeywell is an equal opportunity employer. Qualified applicants will be considered without regard to age, race, creed, color, national origin, ancestry, marital status, affectional or sexual orientation, gender identity or expression, disability, nationality, sex, religion, or veteran status.