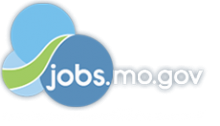 Job Information
Blount International, Inc.

Parts Puller Packer/Handpicker 330p-12a

in

Kansas City

,

Missouri
Parts Puller Packer/Handpicker 330p-12a
Apply now »
Date: May 22, 2021
Location: Kansas City, MO, US
Company: Oregon Tool
Work Location : Kansas City, MO (NADC)
Functional Area : Distribution and Warehouse
Number of Openings : 2
Current Openings : 2.00
---
Blount International, Inc. has an exceptional opportunity for a Parts Puller Packer (Handpicker) working the second shift at our North American Distribution Center located at 10331 NW Transcon Drive, Kansas City, Missouri 64153.
We are committed to excellence in our people, products, performance, and profits. We believe our team members are the foundation of our Company's success, and we are committed to continuous improvement and learning, exceptional quality, connecting with our customer, and good relationships with our team members.
PURPOSE
As a Parts Puller Packer, under limited supervision, the team member will perform various activities to prepare product and material for shipment.
RESPONSIBILITIES INCLUDE, BUT ARE NOT LIMITED TO:
Fill and pack customer orders
Continuously walk or stand in order to fill or pack and palletize as required to ensure product will arrive to customer location without damage.

Stage complete filled or packed order in consolidation.

Work carefully and quickly to meet shipping order deadlines

Utilize RF gun to print labels and determine part number.

Print labels and update SAP with correct information about packing of product

Determine part number and part location using SAP if required to return stock to inventory.

Ensure accuracy of quantity and part shipped versus customer request.

Prepare and stage customer orders for domestic and international shipments

Read orders to ascertain catalog numbers, sizes, colors, and quantities of merchandise.

Obtain merchandise from bins or shelves.

Compute prices of items or groups of items.

Complete order receipts.

Keep records of out-going orders.

Place merchandise on conveyors leading to wrapping areas.

Requisition additional materials, supplies, and equipment.

Utilize state-of-the-art warehouse management systems

EDUCATION:

High school diploma or nationally recognized regionally accredited equivalent required.

QUALIFICATIONS & SKILLS REQUIRED:

Minimum six months of experience in a similar position within a distribution environment

Demonstrated ability to operate RF scanners, pallet jack, and computer systems

Computer-based warehouse management system experience required

Must be able to work effectively and communicate with others in a team environment

Must be able to take initiative, seeking and acting on opportunity to improve the organization's performance

Must be able to lift/carry up to 50 lbs frequently

English fluency for safety, training and documentation purposes

Stable work history with good employment references

Excellent attendance record

HOURS:

Must be available for the following shift:

Second Shift: 3:30pm-12:00am, Monday - Friday - 8-hour shift

Second Shift: 3:30pm-2:00am, Monday-Friday - 10-hour shift

Overtime may be required according to business needs upon giving reasonable notice, including Saturday

ABOUT BLOUNT INTERNATIONAL, INC:

Blount is a global manufacturer and marketer of replacement parts, equipment, and accessories for consumers and professionals operating primarily in two market segments: Forestry, Lawn, and Garden ("FLAG"); and Farm, Ranch, and Agriculture ("FRAG"). Blount also sells products in the construction markets and is the market leader in saw chain and guide bars for chain saws. We also supply original equipment manufacturers (OEM) with cutting attachments.

Blount offers products under the brand names of OREGON®, Carlton®, Woods®, KOX, SpeeCo®, ICS®, and Pentruder. For more information, visit www.blount.com .

Blount will only employ those who are legally authorized to work. Any offer of employment is contingent on the successful completion of a background investigation and drug screen