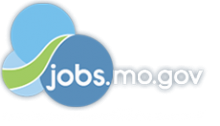 Job Information
The Diez Group

PLC Control Maintenance Technician

in

Kansas City

,

Missouri
PLC Control Maintenance Technician
Kansas City, MO (http://maps.google.com/maps?q=400+North+Atlantic+Street+Kansas+City+MO+64116)
Description
The Diez Group Kansas City is expanding its operations from warehousing and distribution to production, as a tier one manufacturing supplier of blanked material. We are looking for a PLC Control Technician / Maintenance Electrician. The responsibilities of the PLC Control Technician are installation, repair and maintain electrical components of industrial equipment, troubleshoot breakdowns and observe safety procedures.
The Diez Group is a Hispanic owned minority business that believes in on time delivery of high quality products at a competitive price to its customers.
Summary/Objective
Kansas City is a facility specializing in steel and aluminum coil blanking to service the Automotive Stamping Industry. Your primary goal is to ensure equipment and machinery are functioning properly by inspecting, maintaining, troubleshooting, repairing and updating all electrical systems and components. This includes performing all work in a manner that meets and follows electrical codes, blueprints, and standards. Your position will also include performing preventative maintenance on electrical systems and components as well as troubleshooting problems to make timely repairs.
Essential Functions
• Install, repair, and maintain electrical components of industrial equipment.
• Troubleshoot machine breakdowns and malfunctions.
• Utilize a working knowledge of control system programs and tools required to troubleshoot PLC's, HMI's, and VFD/servo systems including electrical schematics, programming software, meters, and other electrical test equipment.
• Work as a team member or alone to complete projects.
• Observe safety procedures and meet electrical codes.
• Test electrical systems and components to ensure proper functioning and make decisions based on technical documents.
• Inspect, test, and diagnose issues with electrical systems and components
• Other duties as assigned
Requirements
Qualifications
• All candidates must be able to work all shifts, Saturday, Sunday and overtime when needed
• Ability to read and understand electrical blueprints, schematics and diagrams
• Working knowledge of electrical theory, and the associate principles, materials and equipment
• Demonstrated ability to operate hand and power tools associated with electrical work
• Ability to calculate basic mathematical problems
• Strong electrical aptitude and knowledge of motor controls, VFDs, PLCs, AC/DC motors, 3 phase electrical systems, wiring procedures to 600v
• Adherence to the attendance policy
Supervisory Responsibility
This position does not have supervisory responsibility.
Work Environment
This job operates in a heavy industrial steel / aluminum processing and distribution plant. When on the plant floor the required Personal Protection Equipment (PPE) must be appropriately worn.
Physical Demands
The employee is occasionally required to sit; climb or balance; and stoop, kneel, crouch or crawl. The employee must frequently lift and/or move up to 10 pounds and occasionally lift or move up to 50 pounds. Specific vision abilities required by this job include close vision, distance vision, color vision, peripheral vision, depth perception and ability to adjust focus. Must be able to climb and descend a flight of stairs as needed.
Position Type/Expected Hours of Work
This is a full-time position, Monday through Friday. Extended hours, nights and weekend work may be necessary based on business needs.
Travel
This position requires no regular and customary travel.
Required Education and Experience
• High School Diploma or GED required or equivalent Military experience.
• A Technical Degree Preferred
• Working knowledge of Allen Bradley PLCs, RSLogix5, RSLogix500, RSLogix5000, Studio5000,
• Wonder ware, Factory Talk View Studio ME, and/or Panel Builder would be a plus.
• Journeyman Electrician license, preferred
• Working knowledge of troubleshooting, testing, and repairing electrical power equipment, motor controls (including VFD's and servo's), and instrumentation.
• Train and assist technicians to troubleshoot, repair, replace and calibrate all electrical sensing devices and instrumentation including photoelectric, inductive, capacitive, pressure, temperature, weight, position sensors, flow, and analytical instruments.
• Previous experience (3-5) years of verifiable electrical experience.
• Previous experience (3-5 years) in a manufacturing environment.
• Experience with VFD's
AAP/EEO Statement
All qualified applicants will receive consideration for employment without regard to race, color, religion, sex, sexual orientation, gender identity, national origin, disability or veteran status.
Other Duties
Please note this job description is not designed to cover or contain a comprehensive listing of all of the activities, duties or responsibilities that are required of the employee for this job. Duties, responsibilities and activities may be added, deleted, or change at any time with or without notice.