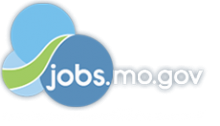 Job Information
Staff Management | SMX

Production Associate - Staff Management|SMX

in

Kansas City

,

Missouri
With Staff Management | SMX, you'll get a weekly paycheck, learn new skills, meet new people, and work with a great management team in a clean and safe environment.
Come join the team that ensures that pets are rewarded with healthy, clean and nicely packed pet treats. Climate controlled environment. We operate 7 days a week. And schedule 8 hour and 12 hour shifts. We are hiring for our 2nd -12 hour shift. Hours are 6 pm - 6:30am, working 4 days and having 4 days off. Also hiring for our 3rd -8 hour shift. Hours are 11pm - 7:30am with weekends required. Some of the duties include: - Picking/packing - Palletizing - Inspecting products - Cleaning Duties.
Industry: Manufacturing.
Duties: Our Production Associate team members will prepare our product for shipment, pick/pack product and perform quality inspections by following written standardized operating procedures or work instructions and assist with cleaning.
Employment Types: Long Term, Full Time.
Recruiting Center: People Ready office, 201 W. 39th St., Kansas City, MO 64111.
Work Location: Mars Petcare - Kansas City, MO-7021, 1315 N Chouteau Trfy, Kansas City, MO 64120.
Job Types: Food Production, General Labor, Manufacturing, Production.
Shifts: 2nd Shift, 1st Shift, Weekend Shifts, 3rd Shift.
Attributes: Background Check, Drug Test, Stand for Shift Duration, Must be at least 18 years old.
Benefits: Climate Controlled Environment, Weekly paychecks, Direct Deposit or Cash Card pay options.
Lifting Requirements: Able to Lift 40 pounds.
Education Required: No Education Requirement.
Starting Wage: $13.50.
Pay Rate: Hourly Pay.
Required Skills:
Manufacturing Associates Requirements: Must be at least 18 years old Must be able to lift 40 LB Stand for the duration of a 8 or 12 hour shift Pass Pre-Employment Drug and Background Check Must wear slip resistant Steel Toe shoes No Smoking allowed on Company property. Must comply with Food Manufacturing GMP policy. Must be able to read and understand English #CB
Click here to view more details (https://video.digi-me.com/out_track/flv2/job/XZ0017?w=100&p=1)
SM | SMX is an equal opportunity employer and all qualified applicants will receive consideration for employment without regard to race, color, religion, sex, national origin, disability status, sexual orientation, age, gender identification, protected veteran status, or any other characteristic protected by law.