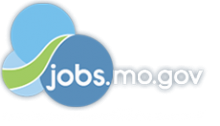 Job Information
Honeywell

Senior Engineering Technical Specialist

in

Kansas City

,

Missouri
The future is what you make it!
When you join Honeywell, you become a member of our team of problem solvers, innovators, dreamers, and doers who make the things that make the future. Working at Honeywell isn't just about developing cool things. That's why all of our employees enjoy access to career opportunities across different fields and industries.
Are you ready to help us make the future?
Honeywell's Federal Manufacturing & Technologies business manages the U. S. Department of Energy's Kansas City National Security Campus in Missouri and New Mexico, manufacturing sophisticated mechanical, electronic and engineered-material components for our nation's defense system. Honeywell is on the leading edge of supplying engineering and manufacturing expertise for our nation's defense and national security. Visit kcnsc.doe.gov for more information about working for Honeywell at the Kansas City National Security Campus.
This position will be located in Kansas City, MO
Job Duties:
Devises and develops design changes to equipment, components, or systems and prepares related installation, operation, and maintenance specifications, requirements, and instructions; analyzes equipment to establish operating data and conducts experimental tests; analyzes technical proposals and related technical data to determine feasibility of designing new equipment or modifying existing equipment

Responsible for prototype construction and checkout; compiles operational data and prepares customer application information

Performs and analyzes equipment capability

Serves as direct customer interface, providing designs and other services

Serves as team lead in project development and execution

Supports and assists management with organizational initiatives and objectives

Develops, prototypes, and tests new products, special instruments, and unique equipment to ensure equipment meets specific customer order requirements

Analyzes design requirements and test results, makes recommendations for and initiates design improvements

Installs and integrates instruments and equipment into complex systems, participates in the design and execution of system wide testing and debugging

Leads, trains, and mentors Technician III's and Tech Specialists on various test processes and procedures

You Must Have:

US Citizenship required in order to obtain and maintain US Department of Energy Q-level security clearance

Bachelor of Science degree in a technical field or two additional years of direct work experience plus additional formal training and/or certification in a specialty field

Five or more years experience in technical assignments, including application of technology principles to complex assignments, with two years of independent critical work with direct customer interface and significant team leadership

We Value:

Ability to apply advanced development, evaluation, and quality control techniques to complex technical projects

Ability to lead a project work group, with latitude for independent action and decision-making

Some positions within this classification may require unique expertise

Recognized expert in a specialized technical field

Six Sigma Green Belt Certification
Honeywell is an equal opportunity employer. Qualified applicants will be considered without regard to age, race, creed, color, national origin, ancestry, marital status, affectional or sexual orientation, gender identity or expression, disability, nationality, sex, religion, or veteran status.