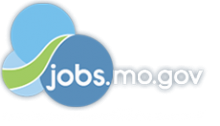 Job Information
System One Services

Senior Project Engineer

in

Kansas City

,

Missouri
Senior Project EngineerKansas City, MO (/all-jobs?geoId=a4087548-6c4d-11e9-b450-42010a8a0fc5)
Apply (/l/anonymous/b440eda6-9cc2-11e4-a7c5-bc764e10782d/42f66909-60ee-11eb-a44f-42010a8a0fd9/false?apply=true&returnUrl=%2Fl%2Frecruiting%2Fjobapplication%2Fa50a6ffd-5455-11eb-8183-42010a8a0feb%2F42f66909-60ee-11eb-a44f-42010a8a0fd9%2Ffalse%3Fstep%3D1)
Type:Direct-Hire
Category:Engineering
Job ID:184734
Date Posted:01/11/2021
Summary:
Provides Engineering Project Management for customer projects. Includes supervising System/Layout Engineers, Machinery and Carrier Designers, Structural Engineers, Designer/Drafters and other necessary mechanical engineering personnel.
Responsibilities:
System design, mechanical components, structural systems, management of engineering project schedule, production planning for shop and subcontractors, advance ordering equipment, review and maintenance of product shipping schedule, supervision of run-off testing, seeking design reviews, preparation of R&M data, preparation of FEA and FMEAs, support of customer requested changes and preparation of technical documentation.

Receive all design input from the customer, subcontractors, controls, Project Manager, shop and Field Superintendent.

Review all customer specifications; identify conflicts and review with Project Manager and Engineering Manager.

Seek and document all deviations taken and bases for such in order to confirm design bases used for the project.

Research various system design possibilities and offer alternatives to reduce cost, simplify operation or improve system performance.

Direct and review the activities of all assigned System/Layout Engineers, Machinery and Carrier Designers, Structural Engineers, Designer/Drafters and other necessary Mechanical Engineering Personnel. Review work output and consult with other senior level engineers to assure project engineer's staff is receiving adequate technical support.

Develop and maintain a detailed engineering project schedule that includes all applicable parts of the engineering department responsibilities. Periodically review all aspects of the project to assure the engineering schedule is followed. Provide schedule status review to Engineering Manager on a regular basis. Request overtime and/or additional manpower based on technical and/or schedule needs and requirements.

Travel to job sites to review work progress, attend meetings, review field conditions and assist with field issues. Travel may last for extended time periods.

Conform to ISO requirements and R&M documentation requirements.

May require working extended hours, weekends and/or holidays

Qualifications:

A technical BS degree or equivalent and 10+ years related industry mechanical engineering work experience, or suitable combination.

Must have a strong technical comprehension skills to read, analyze and communicate requirements from specifications, drawings and other design input information.

Ability to evaluate design criteria and identify what engineering criteria is missing from customer requirements.

Particular emphasis to be placed on understanding and review of safety related issues that may or may not be identified at the start of a project.

Must be capable of working independently and willing to travel to job sites.
Apply (/l/anonymous/b440eda6-9cc2-11e4-a7c5-bc764e10782d/42f66909-60ee-11eb-a44f-42010a8a0fd9/false?apply=true&returnUrl=%2Fl%2Frecruiting%2Fjobapplication%2Fa50a6ffd-5455-11eb-8183-42010a8a0feb%2F42f66909-60ee-11eb-a44f-42010a8a0fd9%2Ffalse%3Fstep%3D1)