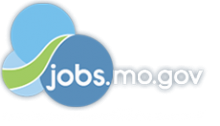 Job Information
Blount International, Inc.

Small Parcel Packer/Labeler (7a-330p)

in

Kansas City

,

Missouri
Small Parcel Packer/Labeler (7a-330p)
Apply now »
Date: Apr 26, 2021
Location: Kansas City, MO, US
Company: Blount International
Work Location: Kansas City, MO (NADC)
Functional Area: Distribution and Warehouse
Number of Openings: 1
Current Openings: 1.00
---
Blount International, Inc. has an exceptional opportunity.
We are committed to excellence in our people, products, performance, and profits. We believe our team members are the foundation of our Company's success, and we are committed to continuous improvement and learning, exceptional quality, connecting with our customer, and good relationships with our team members.
The UPS Packer / Labeler supports the North American Distribution Center by working to Distribution Center standards to pack and label product and material for timely shipment to customers per the specific shipping instructions.
RESPONSIBILITIES INCLUDE, BUT ARE NOT LIMITED TO:
Perform warehouse functions to pack orders, verifying the correct quantity and the quality of the product Adhere to shipping requirements to avoid delay of shipments. Work diligently to meet work schedules and deadlines. Prepare, package, label and palletize material as required to ensure product will arrive to customer location without damage on time. Apply the nonconforming material label to any damaged product and transfer it to the quality hold tub.
EDUCATION:
High school diploma or nationally recognized regionally accredited equivalent required.
QUALIFICATIONS & SKILLS REQUIRED:
Three to six months in a similar position within a manufacturing or distribution center Minimum six months experience utilizing Fed-Ex, UPS or other shipping software. Minimum six months experience utilizing SAP or other ERP system. Ability to occasionally lift/carry up to 75 pounds Know and understand common acronyms and packaging terminology Monitoring performance of self, others, or organization to make improvements or take corrective actions Experience watching gauges, dials or other indicators to make sure a machine is working properly Active listening Ability to understand written sentences and paragraphs in work related documents
HOURS:
Must be available for the following shifts: First Shift: Monday-Friday 7:00am - 3:30pm Overtime may be required according to business needs upon giving reasonable notice.
ABOUT BLOUNT INTERNATIONAL, INC:
Blount is a global manufacturer and marketer of replacement parts, equipment, and accessories for consumers and professionals operating primarily in two market segments: Forestry, Lawn, and Garden ("FLAG"); and Farm, Ranch, and Agriculture ("FRAG"). Blount also sells products in the construction markets and is the market leader in saw chain and guide bars for chain saws. We also supply original equipment manufacturers (OEM) with cutting attachments.
Blount offers products under the brand names of OREGON®, Carlton®, Woods®, KOX, SpeeCo®, ICS®, Pentruder, and Merit. For more information, visit www.blount.com .
Blount will only employ those who are legally authorized to work. Any offer of employment is contingent on the successful completion of a background investigation and drug screen. It is the policy of Blount International to provide equal employment to all qualified persons without discrimination based on sex, race, color, religion, age, marital status, national origin, citizenship, disability, veteran status or any other status protected under law.
During the application process we will not ask for or collect any confidential, proprietary or sensitive personally identifiable information (e.g. date of birth; drivers license number; or credit card, bank account or other financial information) (collectively, "Sensitive Information"). If you submit any Sensitive Information, you do so at your own risk and we will not be liable to you or responsible for consequences of your submission. This notice should not be construed as an offer of employment or creating any terms of employment.