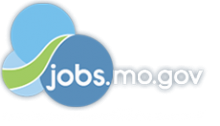 Job Information
Honeywell

Strategic Sourcing Engineer

in

Kansas City

,

Missouri
The future is what you make it!
When you join Honeywell, you become a member of our team of problem solvers, innovators, dreamers, and doers who make the things that make the future. Working at Honeywell isn't just about developing cool things. That's why all of our employees enjoy access to career opportunities across different fields and industries.
Are you ready to help us make the future?
Honeywell's Federal Manufacturing & Technologies business manages the U. S. Department of Energy's Kansas City National Security Campus in Missouri and New Mexico, manufacturing sophisticated mechanical, electronic and engineered-material components for our nation's defense system. Honeywell is on the leading edge of supplying engineering and manufacturing expertise for our nation's defense and national security. Visit kcnsc.doe.gov for more information about working for Honeywell at the Kansas City National Security Campus.
This position will work from home in Kansas City or Albuquerque, NM
Job Duties:
This position is responsible for the execution of purchased product engineering functions for production and development projects, advancing best practices, as well as mentoring new and experienced engineers in the Strategic Sourcing organization

Performs and analyzes routine to moderately complex engineering functions, quality control functions designs, and specifications to achieve efficient, cost effective and reliable manufacturing or measuring processes, applying mathematical, physical science, and engineering technologies

Assists in the design and/or project/process management of new and current products, programs, components, tools and acceptance equipment under technical guidance of higher level engineers or departmental management

Develops manufacturing and measuring methods which designate tooling, gages, acceptance equipment, and processing procedures

Coordinates product and acceptance equipment designs and ordering of testers, gages, and laboratory equipment to support production acceptance

Defines and acquires tooling, gaging and other equipment necessary to manufacture/inspect parts to assure product quality

Estimates set-up times, operating times, and flowtimes, as well as production and acceptance needs

Participates in establishing operating procedures on new products and components

Develops test procedures and performs routine to moderately complex engineering evaluation tests, product and process capability studies, quality audits, product or project data reviews, and other engineering evaluation work to assure product manufacturability

Conducts audits to anticipate, identify, and correct problems and to measure quality levels and trends

Interacts with design agencies, suppliers, and internal organizations to assist in resolving design, development, production, and acceptance issues

Potential to travel up to 25%

You Must Have:

U.S. citizenship in order to obtain and maintain U.S. Department of Energy """"Q"""" level security clearance

Bachelor of Science degree in Mechanical Engineering, Electrical Engineering, Chemical Engineering, Aerospace Engineering, Civil Engineering, or Industrial Engineering from an ABET accredited Engineering program

Four (4) or more years of Engineering experience

We Value:

Six (6) or more years of relevant experience in Engineering or related technical activities, such as manufacturing, inspection processing or tool design

Ability to apply design, development, evaluation, and quality control techniques to routine through moderately complex engineering projects

Ability to analyze routine to moderately complex engineering designs and specifications to achieve efficient and reliable manufacturing or acceptance processes

Ability to analyze engineering drawings and specifications to develop effective acceptance processes and improve existing processes

Demonstrated ability to lead quality improvement projects

Ability to work effectively in a team environment and to influence others to accomplish complex tasks and solve complex technical problems

Ability and willingness to drive change and challenge / improve existing processes

Self-motivated, proactive and the ability to handle multiple tasks and changing priorities

Exercises considerable latitude in determining technical objectives of assignments

Familiarity with Six Sigma tools and methodology; Six Sigma certification preferred
Honeywell is an equal opportunity employer. Qualified applicants will be considered without regard to age, race, creed, color, national origin, ancestry, marital status, affectional or sexual orientation, gender identity or expression, disability, nationality, sex, religion, or veteran status.