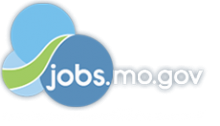 Job Information
Honeywell

Systems Engineer

in

Kansas City

,

Missouri
The future is what you make it.
When you join Honeywell, you become a member of our global team of thinkers, innovators, dreamers, and doers who make the things that make the future. Working at Honeywell isn't just about developing cool things. That's why all of our employees enjoy access to dynamic career opportunities across different fields and industries.
Are you ready to help us make the future?
Honeywell's Federal Manufacturing & Technologies business manages the U. S. Department of Energy's Kansas City National Security Campus in Missouri and New Mexico, manufacturing sophisticated mechanical, electronic, and engineered-material components for our nation's defense system. Honeywell is on the leading edge of supplying engineering and manufacturing expertise for our nation's defense and national security. Visit kcnsc.doe.gov for more information about working for Honeywell at the Kansas City National Security Campus.
Summary of Duties:
This highly visible role will provide you with an opportunity to showcase your technical background and experience

An Engineer, in a Systems Engineering capacity, is required to support New Programs and/or Legacy weapon programs

The existing programs require engineering oversight leading work across component PRTs as well as across organization lines to understand, define and apply engineering systems rigor, manage technical priorities, drive efficiencies and continuous improvements, and strategically leverage the evolving integrated systems engineering and engineering business management models to advocate customer requirements and expectations

This resource will be direct funded and requires a well-established history of technical / complex project leadership, cross-functional teaming management and direct customer interface history

Summary of D

This individual will be leading one or more hardware based product realization teams

Supports or leads one or more complex projects, initiatives or programs on behalf of D/860 Systems Engineering

May support strategic planning for and plans for significant technical projects or more than one project of significant scope and complexity that significantly impact the business

Advises and consults as technical support to other technical and administrative personnel to drive and implement short and long-term projects

May estimate manpower requirements and schedules work to meet completion dates and technical requirements

Supports comprehensive proposals and cost estimates, evaluates progress and results, and recommends and directs the implementation of major revisions in approaches and objectives; may set, modify and/or negotiate schedule changes and dates

Influences or coordinates the work of a significant project, program, product or component for a section or department of functional division with responsibility for project objectives, completion
You Must Have:
U.S. citizenship in order to obtain and maintain US Dept of Energy "Q"-level government security clearance

BS in Engineering (ChE, EE, IE, ME, Materials, Aerospace, Systems) from ABET accredited institution or BS Physics

Two (2) years of applied experience in Engineering or technical activities, including application of advanced engineering principles and technology related to complex technical assignments
We Value:
MS in Engineering (Che, EE, IE, ME, Materials, Systems, Management) from an ABET accredited institution, or MS Physics

Two (2) or more cumulative years of Engineering experience in progressively complex assignments preferred

Two (2) or more years of experience executing project management in a Systems Engineering role preferred

Current or prior government contractor experience

History of applied comprehensive functional and cross-functional analysis, project development/planning, negotiation and execution

Six Sigma Green Belt, Six Sigma Black Belt or Lean Certification
Honeywell is an equal opportunity employer. Qualified applicants will be considered without regard to age, race, creed, color, national origin, ancestry, marital status, affectional or sexual orientation, gender identity or expression, disability, nationality, sex, religion, or veteran status.