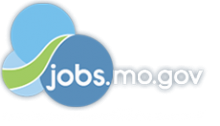 Job Information
Motrex LLC

Technical Manager

in

Kansas City

,

Missouri
Overview
Establishes plans to maximize operational efficiency of production equipment, building and grounds. Staff position responsible for maintenance and engineering departments. Make recommendations regarding design, alteration, or construction of new building or expansion of existing facilities. Assess implementation of new or used production or facility equipment for compatibility and efficiency and recommend best usage of capital expenditures. Evaluate new production methods to overcome technological obstacles to maximize production.
Responsibilities
Manage the Maintenance Department and the Project Engineering Department.
Plan and supervise the design and construction of mechanical or electrical facilities or systems and monitor installation and cost. Establish standards and procedures for maintaining buildings, grounds and equipment in accordance with sound engineering principles, safety regulations, and production needs.
Confer with management and corporate staff regarding problems or procedures relating to engineering modifications to plant or equipment.
Evaluate and coordinate usage of contractors used for building, electrical, parts, or other maintenance related concerns.
Ensure a system is established capable of meeting customer quality concerns with regard to parts inventory and preventative maintenance systems.
Prepare and submit yearly capital budget request.
Monitor all capital projects to ensure that projects are completed in a timely manner and monitor project cost.
Manage, direct and oversee all aspects of the Kansas City, MO facility to include any plant expansion and installation of new equipment for production. This includes managing plant capital budgets, project management and directing all outside contractors onsite.
Qualifications
EDUCATION and/or EXPERIENCE:
Bachelor's Degree in Chemical, Mechanical or Electrical engineering or related field
5 years' experience in engineering management in a manufacturing environment preferred
Experience with project management, including cost control and budgeting required
2 years' experience in battery business preferred but not required
5 years' experience in management.
Ability to work in high-pressure, deadline driven environment
Outstanding leadership skills and ability to delegate responsibilities effectively
LANGUAGE SKILLS:
Ability to read, analyze, and interpret the most complex documents. Ability to respond effectively to the most sensitive inquiries or complaints. Ability to make effective and persuasive speeches presentations on complex topics to top management.
PC SOFTWARE KNOWLEDGE:
Able to use word processing capabilities and spreadsheet applications (MS Office applications Google Suite, MS Project). Able to setup software capable of meeting the needs of the parts inventory and preventive maintenance system. Ability to modify programmable logic controllers as required. Working knowledge of Allen-Bradley.
PHYSICAL DEMANDS:
Physical demands include hearing, speaking, seeing, writing, standing, sitting, walking, bending, lifting of 50#, simple grasping, pulling, pushing, twisting, and repetitive use of hands.
WORK ENVIRONMENT:
Normal office environment and frequent exposure to lead, fumes, noise, dirt, hazards, chemicals, extreme heat, and extreme cold.
TRAVEL REQUIREMENTS:
Travel occasionally to other company sites, seminars and workshops; other area plants.
SUPERVISORY RESPONSIBILITIES:
Manage and direct the overall work priorities of the Maintenance Dept. and Engineering Dept. Reviews completed assignments for quality and accuracy. Evaluates the performance of subordinates, recommends salary/title changes, as well as hire/fire actions. Directs the overall engineering and maintenance department for process improvement, problem solving, capital projects, and automated processes.
#LI-JA
EEO Statement
Stryten Manufacturing is an equal opportunity employer where an applicant's qualifications are considered without regard to race, color, religion, sex, national origin, age, disability, veteran status, genetic information, sexual orientation, gender identity or expression, or any other basis prohibited by law.
About Statement
Stryten Manufacturing, www.stryten.com, is a leading provider of stored electrical-energy solutions for the Transportation and Industrial markets. Headquartered in Alpharetta, Georgia, the company operates transportation plants in Salina, Kansas, Manchester, Iowa and industrial facilities in Ft. Smith, Arkansas, Kansas City, Kansas and Charlottesville, Virginia. Its manufacturing plants are located Kansas City, Missouri, and Lampeter, Pennsylvania. These locations produce a comprehensive portfolio of battery and energy storage systems and specialty applications for the Transportation, Network Power and Motive Power markets. Also served are industries such as agricultural, automotive, heavy-duty truck, marine, materials handling, military, mining, railroad, security, telecommunications, utility and uninterruptible power supply (UPS), among others.
Job Locations MO-Kansas City
Requisition ID 2020-2795
Category Engineering
Position Type Regular Full-Time
Address 7601 NW 107th Terrace
Postal Code 64153
#stryten