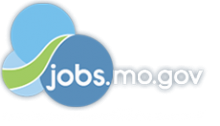 Job Information
DST Systems

UX Designer

in

Kansas City

,

Missouri
The speed of technology. The influx of data. Shifting regulations. Increased customer expectations.
That's where you'll find SS&C, helping clients find opportunity in ever-changing and complex customer, business, and regulatory requirements. Mastering complexity is a constantly changing and evolving challenge – one that only a few people can embrace and thrive upon.
If you see your opportunity in complexity, then we are the right fit for you.
Job Description:
Organizational Overview
SS&C Health provides healthcare technology and services through a full range of BPO and turnkey healthcare administration solutions. Our solutions, combined with our health outcomes optimization solutions, include advanced technologies and strategic consulting services designed to optimize our customers' outcomes, revenues, and risk management. We help clients master complexity in the world's most demanding industries to ensure they continually stay ahead of the ever-changing customer requirements.
Role Overview
We are looking for creative designers and technologists: relevant industry experience is important, but less so than your demonstrated abilities, passion, and attitude. We're always improving and looking for individuals that enjoy being challenged and have a strong desire to make the software, business, and services experience better for our customers and their customers.
As a user-experience designer, you will be tasked with applying modern, responsive human centric design to our customer-facing applications. You will be embedded within a larger agile development team and expected to hit the ground running: building wireframes, low and high-fidelity mock-ups and turning them into working prototypes in partnership with product owners, managers, and development resources.
Responsibilities:
Implement industry-wide best practices in fluid, mobile-first responsive design

Provide wireframes, mock-ups and prototype for product managers/owners

Analyze user feedback and actively look to iterate and improve upon the user experience

Facilitate design and review sessions with the product team to convey UX principles

Work with customers on UX surveys and testing
Minimum Qualifications:
Bachelor's degree and 3 years of work-related experience, or Master's degree and 1 year of work-related experience, or 5 years equivalent work-related experience

2+ years in frontend user-interface/experience

A strong portfolio demonstrating past design experiences and deliverables

Experience with hybrid mobile technologies like Cordova

Experience with modern, component-based JavaScript frameworks (e.g. Angular, React)

Experience with response, grid-based CSS layout frameworks (e.g. Bootstrap, Material)

Experience with design and rapid prototype tools such as Adobe XD, Sketch and InVision
Preferred Qualifications:
Exposure working embedded within a larger agile development team

Familiarity and understanding of ADA accessibility guidelines
Location:
Kansas City Missouri
SS&C is an equal opportunity employer and values a diverse and inclusive workplace. All qualified candidates will receive consideration for employment without regard to age, race, color, religion, genetic information, sex, sexual orientation, gender identity, national origin, disability status, protected veteran status, or any other characteristic protected by law. For more information about Equal Opportunity in the Workplace please click here and here. SS&C is committed to working with and providing reasonable accommodation to job applicants with disabilities. If you are a qualified individual with a disability and need an accommodation or accessibility assistance to complete the online application, please contact us at PeopleCenter@dstsystems.com for assistance.
SS&C is a global provider of investment and financial services and software for the financial services and healthcare industries. Named to Fortune 1000 list as top U.S. company based on revenue, SS&C is headquartered in Windsor, Connecticut and has 20,000+ employees in over 90 offices in 35 countries. Some 18,000 financial services and healthcare organizations, from the world's largest institutions to local firms, manage and account for their investments using SS&C's products and services.