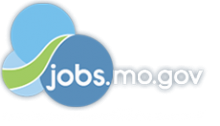 Job Information
H&R Block

UX Designer

in

Kansas City

,

Missouri
336033BR
Title:
UX Designer
Job Description:
Partner with product and engineering to deliver a simple and enjoyable tax experience in our online, mobile and desktop apps. Advocate for the user at every step, help the team make informed decisions on usability and interactions, as well as drive user-centered design thinking across the organization.
What you'll do…
Research, analysis and strategy.

Apply usability engineering methods to establish user requirements, test design solutions, and evaluate product implementation.

Work with research and product partners to define testing needs, develop testing strategy, determine the most effective usability evaluation methods (formal and informal usability testing, low-fidelity prototype testing, expert review, heuristic review, walk-through) to best validate an idea or concept.

Analyze user data, evaluations, and feedback, as well as performance metrics, competitive analysis, and industry trends to recommend ways to improve the user experience.
Product/Feature Design.
Understand the user's problems, needs and feelings. Explore the possibilities to address them and materialize amazing work that elevates our products experiences.

Work closely with your product partners to interpret business needs and end-user requirements and turn them in to well-designed features and interfaces.

Know how to make design trade-offs that adapt to available technology, while not introducing usability debt.

Participate in project teams consisting of product, engineering, stakeholders and subject matter experts, helping guide them through the design process to elicit the necessary information to create great enhancements to the tax filing experience.

Collaborate on empathetic exercises to help the entire project team understand user needs, pain points & desired outcomes.

Provide thought leadership on user-centered design, combined with knowledge/understanding of the business and technology perspectives.

Determine ways to introduce innovative ideas for our products and processes, while still delivering within scope and adhering to defined timelines.

Practice Lean UX by iterating quickly and delivering the exact amount of information that product and engineering need to deliver a great experience.

Contribute ideas and patterns to the design system.
Facilitation of user-centric design implementation.
Work with other designers, product and development partners, as well as project managers to ensure implementation of the specific designs.

Translate user interface (UI) guidelines (web and native applications) to communicate standards and context for teams implementing your designs.

Use and contribute to our design system to ensure continuity across all of our work.

Participate in Scrum ceremonies, foster continual communication with developers and provide speedy feedback to make sure everyone on the implementation teams understand what you designed and why you designed it that way.
What you'll bring to the role…
Bachelor's degree in Human Factors, Design, Cognitive Psychology, Business, Information Technology, Ergonomics, or related field, or equivalent combination of education and work experience.

At least two years of experience designing consumer web-based or software products and applications, using a user-centered design approach.

Experience conducting usability evaluations, using methods such as formal and informal usability testing, low-fidelity prototype testing, heuristic evaluations, expert reviews, and walk-throughs.

Strong understanding of product development cycle.

Ability to translate customer requirements into detailed design documents, including workflows, site maps, and wireframes. Ability to develop creative solutions within certain constraints - product engineering, schedules, and costs.

Effective oral, written and interpersonal communication skills. Exceptional listening skills.

Capacity for strategic and associative thinking.

Experience working with multidisciplinary teams. – Engineering, application development, documentation, quality assurance, customer service, and marketing teams.
It would be even better if you also had…
Experience with the product development cycle (turning an idea into a shippable feature)

Experience with financial and tax related products.

Experience working in an Agile/Scrum environment
Job ID:
336033BR
Corporate Job Categories:
Marketing/Sales
Postal:
64105
Address:
One H&R Block Way
City:
Kansas City
State:
MO
About H&R Block... :
H&R Block's purpose is simple: To provide help and inspire confidence in our clients and communities everywhere. We've been true to that purpose since brothers Henry and Richard Bloch founded our company in 1955. Since then, we've grown to have approximately 12,000 offices throughout the United States and around the world.
We are a people company first and a tax company second. People who join H&R Block say it feels like being part of something bigger. A place with an amazing and storied history, but with a strong and urgent focus on the future. Maybe it's how determined, forward thinking and innovative we are, or how accessible our leadership is. We believe it's all those things, and much more.