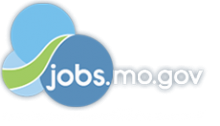 Job Information
Legends Hospitality

Warehouse Associate

in

Kansas City

,

Missouri
Description
THE ROLEFollows warehouse manager's assignments for delivering food, beverage, and other products throughout the venue in a timely manner. Delivers stock to all concessions stands, portables, and commissaries. Shows flexibility in rotating assignments. Help keep assigned areas clean and organized.COMPANY OVERVIEWLegends is a holistic agency that specializes in delivering solutions for legendary brands. We approach each project with our 360-degree service solution. Our Global Planning, Global Sales, and Hospitality service solutions collaborate on every project to ensure success across each of our six verticals including professional sports, collegiate, attractions, entertainment, international, and conventions. Our intellectual property is our people. It's our expertise that makes up Legends. We know what it's like to be on the team, business, or athletic department side, which drives our passion in creating solutions for our partners. Collectively, our leadership has over 300 years of experience in sales and sponsorship, analytics and valuation, hospitality and operations.ESSENTIAL FUNCTIONS
Report directly to a Warehouse Supervisor.

Assist in receiving and storing Center deliveries.

Maintain cleanliness of warehouse and dock area.

Restock stands with food and beverage products.

Inspect stands for deficiencies and take appropriate corrective action.

Assist with moving any equipment as required for stadium events.

General housekeeping and cleaning as needed around the Concessions areas.
QUALIFICATIONS
High school degree.

Ability to promote and participate in a team environment.

Ability to understand written and oral direction and to communicate same with others.

Requires occasional lifting of up to 50 pounds in weight (boxes).

Hours are often extended or irregular to include nights, weekends and holidays.
Legends is an Equal Opportunity employer. All qualified applicants will receive consideration for employment without regard to race, color, religion, sex, age, national origin, disability, or genetic information.
Qualifications
Skills
Preferred
Education
Preferred