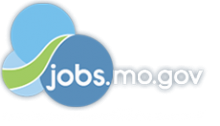 Job Information
Honeywell

Welder

in

Kansas City

,

Missouri
The future is what you make it.
When you join Honeywell, you become a member of our global team of thinkers, innovators, dreamers, and doers who make the things that make the future. Working at Honeywell isn't just about developing cool things. That's why all of our employees enjoy access to dynamic career opportunities across different fields and industries.
Are you ready to help us make the future?
Honeywell's Federal Manufacturing & Technologies business manages the U. S. Department of Energy's Kansas City National Security Campus in Missouri and New Mexico, manufacturing sophisticated mechanical, electronic, and engineered-material components for our nation's defense system. Honeywell is on the leading edge of supplying engineering and manufacturing expertise for our nation's defense and national security. Visit kcnsc.doe.gov for more information about working for Honeywell at the Kansas City National Security Campus.
This position will be located in Kansas City, MO
JOB DUTIES:
Must be able to work any shift, including 1st, 2nd, and/or 3rd shift

Performs and operates all types of welding equipment, operates flame cutting equipment including travel graph, and may use furnace brazing equipment in order to support a range of product line and objectives

To be successful in this role, one should be skilled in welding practices, strive to implement continuous improvements and other Honeywell Operating System initiatives and assumes a variety of shop roles when needed

Performs torch tool hardening and annealing, electron beam welding, all types of torch and fusion bath soldering, cutting, brazing, aluminum welding and fusion welding on metal and plastic materials

Welds tooling, parts and materials

Work involves close tolerance assembly on all phases of welding

May assist Process Engineer in evaluating equipment and processes and in developing welding settings as required

Requires a working knowledge of heat treating, annealing, and stress relieving

May be required to pass certification tests to comply with welding requirements

Uses all tools, fixtures and equipment necessary to the performance of the task

Works from prints, specifications and other written or oral instructions

Will be responsible for checking work for conformance to standards furnished for the operation.

May perform in-process inspection

May check and top off lubricants as necessary

Responsible for complying with applicable provisions of Article 19. Environment, Safety, Health and Good Housekeeping of the Collective Bargaining Agreement
You Must Have:
US Citizenship needed in order to obtain and maintain required US Dept of Energy "Q" level security clearance

High school diploma or GED

ASME Recognized Welding Certification or Four (4) or more years' welding experience
We Value:
Three (3) or more years of experience in a manufacturing or military environment with demonstrated ability to work and excel in a team environment

Demonstrated written and oral communication skills

Experience using Microsoft office applications, including: MS Excel, Outlook, Word, and PowerPoint
Honeywell is an equal opportunity employer. Qualified applicants will be considered without regard to age, race, creed, color, national origin, ancestry, marital status, affectional or sexual orientation, gender identity or expression, disability, nationality, sex, religion, or veteran status.