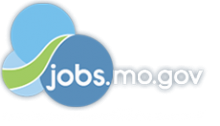 Job Information
Cornerstone Building Brands

Machine Operator Trainee 1st Or 2nd Shift

in

Kearney

,

Missouri
Machine Operator Trainee 1st Or 2nd Shift
Kearney, MO, USAReq #8080
Wednesday, February 24, 2021
Cornerstone Building Brands is the largest manufacturer of exterior building products in North America. Our comprehensive portfolio spans the breadth of the residential and commercial markets, while our expansive footprint enables us to serve customers and communities across North America. Our relentless focus on excellence combined with our ongoing commitment to innovation and R&D has driven us to become the #1 manufacturer of windows, vinyl siding, insulated metal panels, metal roofing and wall systems, and metal accessories. We believe every building we create, and every part of that building, positively contributes to communities where people live, work and play.
Machine Operator Trainee - 1st Or 2nd Shift - PlyGem- $16.00+ Per Hour - $500 Bonus
JOB SUMMARY:
The Extrusion Associate 4 (EA4) is a training position through which Associates may advance to the Extrusion Associate 5 (EA5) position. Through this training position, associates will learn to operate extrusion lines and produce vinyl siding products and accessories: ensuring that extruder outputs are consistent with product specifications and that quality assurance standards are maintained by inspecting finished product for consistency.
Associates must be in the EA4 position for a minimum of 6 months and be able to pass proficiency tests to be eligible for promotion to the EA5 position. Associates that are unable to pass the proficiency tests for the EA4 position within a 12 month period will be demoted back to the position held prior to becoming an EA3.
ESSENTIAL FUNCTIONS:
1Associate must learn to verify operational status of all equipment on assigned line according to start-up check list. Maintain extruder and all peripheral line equipment settings (embosser, sterlco, dies, MRF,etc.) to produce outputs that are consistent with product specifications.
Perform Quality Assurance responsibilities that include conducting a variety of tests on finished product to determine productquality within an established range ofperformance. Notify Supervisorypersonnel of deviations for prompt and accurate correction(s).

Communicate with Maintenance Department and Manufacturing Shift Supervisor about machinemalfunctions.

Learn to Assist Extrusion Associate 5 with troubleshooting operational problems and adjust equipment to maintain consistencyon the extrusion lines; inform QATechnician and Manufacturing Shift Supervisor(s) of problems or inefficiencies that cannot be corrected.

Learn to Assist with extruder machine output changeovers (e.g., embossing drums, die sets) during the shift.

Learn to conduct a variety offline/panel checks to determine product consistency, including panel thickness, width, length,radius, hook, nail hems, perforation, and weep holes.

Perform housekeeping duties as needed such as clean up of water spills, knock-out build up in MRF cutter, and knock-out bins; maintaincleanliness of extrusion line and surrounding work area.

MonitorExtrusion Associate 1s, 2s and 3s (Inspector/Packer) to ensure consistency and quality of productpacked andapplication of proper packing techniques.

Relieve line EA1s, EA2s and EA3s for breaks.

Develop communication skills so knowledge can be shared with previous and following shifts' Extrusion Associatesabout product quality, problems, and status of work in progress.

Complete accurately and legibly all extrusion and quality assurance related paperwork (e.g. operational reports).

Refer to Production Schedule for color of product, product number and quantity to be produced. LocateQualityAssurance Specification from Lab to adhere to specifications for appropriate product. Perform all quality assurance checks according to schedule onOperational Report.

Punch time clock before and after shift to record time worked.

Observe health and safety practices at all times.

Accurately performs pre-start checks, including verifying all equipment is ready for start-up.

Perform other related duties and assignments as required.
OTHER FUNCTIONS:
Maintain supplies at workstation.

Communicate with Material Handler(s) to move full warehouse racks.

Aid with training of new personnel in extrusion and quality assurance areas. Assist with training of

temporaries and new hires in Extrusion Associate 1, 2, and 3 positions.

Floats to relieve Extrusion Associate1s, 2s, 3s, 4s, and 5s for breaks.

Attend weekly shift meetings and monthly All Hands Forum, if required.

Actively participate in all plant safety programs, depending on location.

Notify Supervisor if proper tools are not furnished to complete job functions.

Assist with production equipment maintenance.
JOB REQUIREMENTS:
Education: High School Graduate/GED
Experience: Six months of related or production experience is required. Must be able to perform the functions of an Extrusion Associate 1 and 2.
Knowledge: Must be able to read, write and have working knowledge of machine mechanics. Must have good mechanical aptitude and above average math aptitude.
Mental/Physical/Visual Demands: Must possess common sense, positive attitude, and demonstrate excellent attendance. Must be quality and safety conscious, a team player. Must have good communication skills and the ability to interact with people. Must be detail oriented with ability to operate, read, and interpret test equipment/findings. Must have ability to learn to operate a computer and ten key. Needs ability to use and read calipers and micrometers to within one thousandth of an inch. Must be able to work quickly with product and be able to lift 86 pounds maximum, be able to lift with assistance 87 to 100 pounds, keep colors separate, and records weights accurately. Must have excellent manual dexterity.
Working Conditions: Extensive standing, frequent bending, lifting, pulling, pushing, reaching, twisting
and walking. Extreme weather conditions, and conflicts over acceptable product quality possible.
Equipment/Tools Used: Hearing protection, safety glasses, tape measure, sawing glove, hack saw, packing gloves, tool box and contents, stamp and stamp pad.
Safety: Safe work performance is required from each Associate at all times. Perform all duties and responsibilities in a safe manner in accordance with applicable Health and Safety Manuals. Required to wear or use personal protectiveequipment as applicable and to immediately report unsafe working conditions.
Comply with all legislative requirements as outlined by Occupational Health and Safety Act andregulations.
Additionally, the proper discharge of safety responsibilities is an integral part of each Associate's performance appraisal.
To perform this job successfully, an individual must be able to perform each essential
duty satisfactorily. The requirements listed above are representative of the knowledge, skill, and/or ability required. Reasonable accommodations may be made to enable individuals with disabilities to perform the essential functions.
Cornerstone Building Brands is an equal opportunity employer and does not discriminate against any employee or applicant for employment because of age, race, religion, color, protected veteran status, disability, sex, gender identity, sexual orientation or national origin.
Recruitment Fraud
We have been made aware of multiple scams whereby unauthorized individuals are using Cornerstone Building Brand's name and logo to solicit potential job-seekers for employment. In some cases, job-seekers are being contacted directly, both by phone and e-mail. In other instances, these unauthorized individuals are placing advertisements for fake positions with both legitimate websites and fabricated ones. These individuals are typically promising high-paying jobs with the requirement that the job-seeker send money to pay for things such as visa applications or processing fees. Please be advised that Cornerstone Building Brands will never ask potential job-seekers for any sort of advance payment or bank account information as part of the recruiting or hiring process.
Other details
Job FamilyManufacturing

Pay TypeHourly
Apply Now