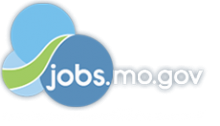 Job Information
Cornerstone Building Brands

Project Engineer

in

Kearney

,

Missouri
Project Engineer
Kearney, MO, USAReq #8401
Thursday, February 4, 2021
Cornerstone Building Brands is the largest manufacturer of exterior building products in North America. Our comprehensive portfolio spans the breadth of the residential and commercial markets, while our expansive footprint enables us to serve customers and communities across North America. Our relentless focus on excellence combined with our ongoing commitment to innovation and R&D has driven us to become the #1 manufacturer of windows, vinyl siding, insulated metal panels, metal roofing and wall systems, and metal accessories. We believe every building we create, and every part of that building, positively contributes to communities where people live, work and play.
Responsible for all technical activities on assigned projects. Plans, schedules, conducts, and coordinates assigned engineering work; monitors work for compliance to applicable codes, accepted engineering practices, and standards; ensures effective communication and coordination on assigned projects between all disciplines and all other project participates. Responsible and accountable to ensure that all assigned project resource personnel are coordinating their activities with other project participants and that the requirements of the contract are successfully satisfied. Not responsible to ensure the technical accuracy of specific design details in areas where not qualified: However, expected to have sufficient technical knowledge and awareness of details to be able to recognize when technical problems are developing in the various disciplines, and to initiate appropriate corrective actions.
RESPONSIBILITIES
Design/direct/manage projects (as assigned) to include capital budget development, capital budget maintenance, and expense reduction projects.

Coordination and checking of engineering deliverables, includes creating project engineering schedules and forecasts; Monthly project status reports and change orders.

Accountable for the successful completion of engineering projects.

Requires extensive regular contact with assigned project clients or plants.

Assist in the preparation of engineering project proposals.

Budget monitoring and trend tracking.

Participating in contractor meetings and resolving manufacturing/engineering and management project issues.

Design/develop cost reduction projects, for plants and corporate, including follow-up and involvement from conception to completion.

Facilitate the design, purchase, and implementation of machinery and equipment for manufacturing processes, as well as coordinate projects and improvements with plants.

Using management skills, establish relationships with vendors to keep equipment updated and current with latest technology and improvements.

Prepare reports and paperwork as needed to communicate properly all projects with management and other interested parties to include plants and vendors where applicable.

Work to assure compliance with governmental rules, codes, standards, regulations, and with industry standards. (e.g. OSHA, EPA, RCRA, UST's, CERCLA, SARA, DOT, and other as applicable).

Develop programs and plans for long range needs of plants in line with corporate requirements and needs.

Create presentations as needed or assigned to properly communicate project information.

Develop process and project documentation to include capability studies, flow analysis, project charts, blueprints, CPM charts, equipment layouts, Pareto analysis, cost reduction studies, and others as assigned or appropriate.

Assist R&D efforts to implement new products or process into production for improvements and/or competitive advantage.

Participate in corporate business unit (as applicable) and plant efforts to maintain safe and orderly work environments. Work with plant (or across business unit as appropriate) to foster and develop teamwork in our efforts to be productive and competitive.

Assist plants and vendors with equipment design improvements.

Establish project goals, budgets, and timelines.

As appropriate or assigned, may assume environmental responsibility to include air permit, storm water permit, hazardous waste compliance and SARA, etc. and submission of required reports. Will also conduct related training as required.

Performs other duties as assigned.
REQUIREMENTS
Education:
Bachelor's degree in related engineering or related discipline.

Plastics equipment and process technology/engineering or related discipline or equivalent combination of experience and education.
Experience:
Five to eight years experience in engineering discipline in corporate and plant settings with a solid, demonstrated record of achievement.

Relevant plant operations or technical experience will also be considered.

Experience in plastics manufacturing preferred.
Skills/Abilities:
Effective oral and written communication skills.

Ability to work with multiple discipline projects.

Proficiency with personal computers, including Microsoft Suite.

BATC Safety Training may be required for corporate business unit position.

AutoCAD and/or Solidworksexperience

Knowledge of PLC and HMI programming including AB RSLogixs and Wonderware software preferred.
Other:Heavy travel required.
Cornerstone Building Brands is an equal opportunity employer and does not discriminate against any employee or applicant for employment because of age, race, religion, color, protected veteran status, disability, sex, gender identity, sexual orientation or national origin.
Recruitment Fraud
We have been made aware of multiple scams whereby unauthorized individuals are using Cornerstone Building Brand's name and logo to solicit potential job-seekers for employment. In some cases, job-seekers are being contacted directly, both by phone and e-mail. In other instances, these unauthorized individuals are placing advertisements for fake positions with both legitimate websites and fabricated ones. These individuals are typically promising high-paying jobs with the requirement that the job-seeker send money to pay for things such as visa applications or processing fees. Please be advised that Cornerstone Building Brands will never ask potential job-seekers for any sort of advance payment or bank account information as part of the recruiting or hiring process.
Other details
Job FamilyProject Mgmt

Pay TypeSalary
Apply Now