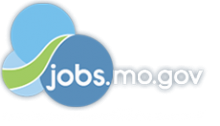 Job Information
Bering Straits Native Corporation

Laborer

in

Leadington

,

Missouri
Visit our website at www.beringstraits.com to apply!
SUMMARY
Eagle Eye Electric, LLC, a subsidiary of Bering Straits Native Corporation, is currently seeking local qualified Laborers for a lead-contaminated soil removal project located in St. Francois County, Missouri. Site work is anticipated to occur from April through September 2020. The remediation project involves excavating contaminated soil from residential properties, hauling the material to a local repository, and backfilling the excavations with clean material as well as other site restoration activities. We are hiring qualified and experienced laborers to support the remediation effort including hand digging contaminated material and vegetation, supporting the backfill of clean material, and supporting site restoration activities to meet the specifications outlined in the contract with the US EPA.
ESSENTIAL DUTIES & RESPONSIBILITIES
The Essential Duties and Responsibilities are intended to present a descriptive list of the range of duties performed for this position, and are not intended to reflect all duties performed within the job. Other duties may be assigned.
Hand shovel contaminated soil into stockpiles in a safe and efficient manner.

Support the remediation effort.

Support site restoration activities.

Provide general maintenance and O&M support as needed throughout the project.

Perform daily safety and maintenance checks.

Clean equipment as scheduled and/or required.

Support on site remediation effort as directed by the Site Superintendent and/or the Foreman.

Ensure equipment is safely and securely stored.

Practice workplace safety.

Be able to work in a team environment under the direction of the Site Superintendent/Foreman.

Maintain a drug free workplace.

QUALIFICATIONS - EXPERIENCE, EDUCATION AND CERTIFICATION

To perform this job successfully, an individual must be able to satisfactorily perform each essential duty. The requirements listed below are representative of the knowledge, skill and/or ability required. Reasonable accommodations may be made to enable individuals with disabilities to perform the essential functions.

Required (Minimum) Qualifications

Must have completed 40 HOUR HAZWOPER and current 8 HOUR refresher.

Must have completed OSHA 10 Construction Outreach training.

High School Diploma or GED.

More than three (3) years of experience specifically on residential environmental remediation projects.

Must be able to pass an extensive background check to ensure that the individual has not had any weapons offense in the last 5 years, no felony convictions in the last 3 years, is not a fugitive from justice, is not listed in the Excluded Parties Listing System, among other conditions.

Knowledge, Skills, Abilities, and Other Characteristics

Knowledge of workplace safety requirements and procedures.

Knowledge of equipment maintenance and storage.

Experience working on residential contaminated sites involving but not limited to environmental investigation and remediation projects.

Preferred

Five (5) to ten (10) years of experience working on complex environmental investigation and remediation sites.

Experience working on projects under contract with the Federal Government.

First Aid/CPR trained.

Local to St. Francois County, communities include Bonne Terre, Bismarck, Valles Mines, Farmington, French Village, or ability to obtain local housing accommodations.

PHYSICAL REQUIREMENTS

The physical demands described here are representative of those that must be met by an employee to successfully perform the essential functions of this job. Must maintain a constant state of mental alertness at all times. Reasonable accommodations may be made to enable individuals with disabilities to perform the essential functions.

Essential and marginal functions may require maintaining physical condition necessary for bending, stooping, sitting, walking or standing for prolonged periods of time; most of time is spent sitting in a comfortable position with frequent opportunity to move about. Truck driver must ensure that all activities are completed in a safe and efficient way.

WORK ENVIRONMENT

Work Environment characteristics described here are representative of those that must be borne by an employee to successfully perform the essential functions of this job.

Job is performed outdoors with almost constant exposure to unusual elements, such as extreme temperatures, toxic chemicals, bio hazardous materials, dirt, dust, fumes, smoke, and/or loud noises. Work environment is primarily anticipated year round.

SUPERVISORY RESPONSIBILITIES

No supervisory responsibilities.

ADDITIONAL QUALIFYING FACTORS

As a condition of employment, personnel will be required to pass a pre-employment drug screening, as well as have acceptable reference and background check that meet the requirements of the contract. Must have reliable transportation to/from work.

Shareholder Preference. BSNC gives hiring, promotion, training and retention preference to BSNC shareholders, shareholder descendants and shareholder spouses who meet the minimum qualifications for the job.

Bering Straits Native Corporation is an Equal Opportunity/ AA/ Male/ Female/ Disability/ Vets employer.

We participate in the E-Verify Employment Verification Program. We are a drug free workplace.
Requisition ID: 3657