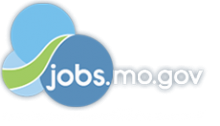 Job Information
Brunswick

Lowe Boats - Maintenance Technician - Night

in

Lebanon

,

Missouri
It is our people behind life's passions who will make the big difference. If you are interested in becoming part of a company that delivers market leading products, driving your own career and working with brands committed to active lifestyles, then you've found your fit.
Have what it takes? Join us.
About Us:
Lowe (R) Boats has been a leader in the aluminum boat industry for over 40 years. From bass boats, Jon boats, deep-vee boats to pontoon boats, these boats are built for fun, built to fish and built to last. We're looking for people who love what they do. At Lowe Boats, we work hard, and play harder. We're seeking individuals who are energetic, positive and enthusiastic about their day-to-day positions and are willing to commit their time, knowledge and creativity to help us grow Lowe Boats. Because at the end of the day, we're building on tradition, and we're selling fun!
Position Summary:
Maintenance Technician - Night : This position requires a high level of personal dependability demonstrated through perfect attendance, a high level of productivity demonstrated through hustle, a high level of team work demonstrated through a readiness to learn and assist in other jobs and a high aptitude for quality demonstrated by work that is free from defects as well as a high level of safety.
Installs, maintains, and repairs machinery, equipment, physical structures, and pipe and electrical systems in the facility by performing the following duties:
Roles and Responsibilities:
Responsible for following the quality systems procedures.

Visually inspects and tests machinery and equipment.

Listens for unusual sounds from machines or equipment to detect malfunction and discusses machine operation variations with supervisors or other maintenance workers to diagnose problem or repair machine.

Dismantles defective machines and equipment and installs new or repaired parts.

Cleans and lubricates shafts, bearings, gears, and other parts of machinery.

Installs and repairs electrical apparatus, such as transformers and wiring, and electrical and electronic components of machinery and equipment.

Lays out, assembles, installs, and maintains pipe systems and related hydraulic and pneumatic equipment, and repairs and replaces gauges, valves, pressure regulators, and related equipment.

Repairs and maintains physical structure of establishment.

Installs, programs, or repairs automated machinery and equipment such as robots or programmable controllers.

Sets up and operates machine tools such as lathe, grinder, drill, and milling machine to repair or fabricate machine parts, jigs and fixtures, and tools.

Operates cutting torch or welding equipment to cut or join metal parts.

Fabricates and repairs counters, benches, partitions, and other wooden structures.

Other duties may be assigned.
Qualifications:
High School diploma or GED preferred; previous experience in facility maintenance.

MATHEMATICAL SKILLS: Mathematical skills required for this position are those basic skills necessary to read and interpret rulers, gauges and other measure ring devices; and the ability to perform basic mathematical functions. Ability to calculate figures and amounts such as discounts, interest, commissions, proportions, percentages, area, circumference, and volume. Ability to apply concepts of basic algebra and geometry.

REASONING ABILITY : This position requires the ability to reason and determine acceptable from unacceptable product quality, personal behavior and productivity. Ability to apply common sense understanding to carry out instructions furnished in written, oral, or diagram form. Ability to deal with problems involving several concrete variables in standardized situations.

PHYSICAL DEMANDS : The physical demands described here are representative of those that must be met by an employee to successfully perform the essential functions of this job. Reasonable accommodations may be made to enable individuals with disabilities to perform the essential functions. While performing the duties of this job, the employee is regularly required to stand; use hands to finger, handle, or feel; and reach with hands and arms. The employee is required to walk; climb or balance; stoop, kneel, crouch, or crawl; and talk or hear. The employee must regularly lift and/or move up to 15 pounds, frequently lift and/or move up to 50 pounds, and occasionally lift and/or move up to 75 pounds. Specific vision abilities required by this job include close vision, distance vision, color vision, peripheral vision, depth perception, and ability to adjust focus.

WORK ENVIRONMENT : The work environment characteristics described here are representative of those an employee encounters while performing the essential functions of this job. Reasonable accommodations may be made to enable individuals with disabilities to perform the essential functions. While performing the duties of this job, the employee is regularly exposed to moving mechanical parts. The employee is occasionally exposed to high, precarious places; fumes or airborne particles; outside weather conditions; risk of electrical shock; and vibration. The noise level in the work environment is usually moderate.
About the Company:
At Lowe, we make great family memories! Lowe was founded in 1971 to build high value aluminum boats and canoes to fit a family's boating needs. Since then, Lowe has created generations of family memories through great times on the water and has developed quite a reputation among experienced boaters for building high quality, yet affordable aluminum boats to suit almost any need. As the years have passed, second and third generations of families have returned to Lowe for more of these great times on the water. Learn more about Lowe Boats at www.loweboats.com at http://www.loweboats.com/
We are the people behind life's passions.
Brunswick does not accept applications, inquiries or solicitations from unapproved staffing agencies or vendors. For help, please contact our support team at: hrsharedservices@brunswick.com or 866-278-6942 .
Equal Opportunity Employer: Minorities/Women/Protected Veterans/Disabled
EEO is The Law - click here at http://www1.eeoc.gov/employers/upload/eeocselfprint_poster.pdf for more information
Brunswick at http://www.brunswick.com/privacy.php and Workday Privacy Policies
#Brunswick Corporation
Brunswick Corporation (NYSE:BC) is home to the people behind life's passions. Our company is made up of some of the world's leading lifestyle brands in categories such as marine propulsion, boats, and parts and accessories. While we are family to 14,000 employees around the world, three divisions in 27 countries create a local environment, with our global headquarters in the Chicago suburb of Mettawa, IL.