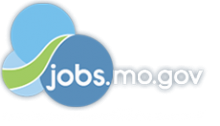 Job Information
Brunswick

Lowe Boats - Quality Engineer

in

Lebanon

,

Missouri
It is our people behind life's passions who will make the big difference. If you are interested in becoming part of a company that delivers market leading products, driving your own career and working with brands committed to active lifestyles, then you've found your fit.
Have what it takes? Join us.
Brunswick Lebanon Operation
Lebanon, MO
Job Opening: Quality Engineer
Position Overview: The Quality Engineer (QE) role is responsible to pro-actively support development, implementation, and continuous improvement of the Lebanon quality management system to ensure a consistently high level of performance within the facility and market segments that we participate. The scope of the role will include activities spanning supplier quality, internal process control, and customer feedback. The Quality Engineer will be accountable to help drive continuous improvement through the facility by analyzing quality data, prioritizing opportunities and leading improvement activities throughout the entire operations.
Roles and Responsibilities:
Pro-actively facilitate the development of Quality Systems to provide consistent inspection and testing to meet company objectives and improve process yields.

This role will support both internal and supplier quality processes.

Working knowledge of quality system industry standards such as ISO 9001.

Improve processes to reduce common cause variability and eliminate special cause by following Problem Solving techniques such as Six Sigma (DMAIC).

Use of structured quality improvement tools including six sigma tools is required.

Ensure appropriate collection of quality data, analyze the data for trends, identify corrective action opportunities, and drive corrective action activities.

Interpret basic technical drawings including characteristics such as views, title blocks, dimensioning, tolerancing, GD&T symbols, etc. Interpret specification requirements in relation to product and process characteristics.

Assist in the development, maintenance and reporting of quality measurements and analysis. Helps determine the adequacy and accuracy of quality standards. Where standards are not available, coordinates their development.

Promote and ensure quality activities in manufacturing and support functions to assure that objectives are met.

Facilitate and train employee groups on process improvement and waste elimination techniques.

Lead teams in applying structured problem-solving methodology and tools to eliminate waste.

Some common tools required to use are: Process Map, Pareto Chart, Trend Chart, Fishbone Diagram, 5-Why Analysis, Histogram, SPC, FMEA, 5S, Correlation Analysis, Error-proofing, Cpk, Ppk, and Control Plans.

Investigate, analyze, and benchmark industry practices for process validation assessments.

Accurately maintain company records and documents in accordance with policies and procedures.

Actively support and lead our Corrective Action processes.

Perform special assignments as required.
EDUCATION REQUIREMENTS:
Bachelor's degree in industrial or quality engineering, business or operations management, or related 3 or more years of applicable experience.

Must be willing to complete additional advanced education/training courses as required.
PREFERRED QUALIFICATIONS/SKILLS:
Hold a Six Sigma Green Belt or Black Belt or ability to acquire.

ASQ Certified Quality Engineer certification (or equivalent) or ability to acquire.

Must have working knowledge of geometric dimensioning & tolerance, PFMEA, CAR methodology, computer literate, root cause analysis, be able to apply inspection data for process control, process capability assessment, ISO quality systems, and SPC.

Microsoft Word, Excel, PowerPoint, Project, Visio. Statistical software.

Thorough knowledge of statistical process control, teaching skills, blueprint analysis, quality concepts, basic and advanced quality tools, and problem-solving techniques.

Ability to lead, teach and motivate a team.

Organizational skills necessary to successfully manage multiple projects simultaneously.

Ability to get along with diverse personalities while remaining tactful, professional, and flexible.

Good written and oral communication to communicate with all levels of the organization.

Prefer welding experience developing weld procedures and weld process development in accordance with American Welding Society.
About the Company:
Based in Lebanon, MO – Brunswick Lebanon Operations has been manufacturing high quality aluminum fishing boats and pontoons since 1972. Brunswick Lebanon Operations and the products produced are built by people who love to fish and take pride in engineering and building the most innovative and durable fishing and pontoon boats in the market.

All qualified applicants will receive consideration for employment without regard to race, color, religion, sex, national origin, disability, and protected veteran status.

Brunswick Corporation and all subsidiaries are deeply dedicated to diversity in the workplace. Brunswick loves Veterans! All Veterans and Reservists are encouraged to apply. We are an Equal Opportunity / Affirmative Action Employer. (M inorities / F emales / D isabled / V eterans)
We are the people behind life's passions.
Brunswick does not accept applications, inquiries or solicitations from unapproved staffing agencies or vendors. For help, please contact our support team at: hrsharedservices@brunswick.com or 866-278-6942 .
Equal Opportunity Employer: Minorities/Women/Protected Veterans/Disabled
EEO is The Law - click here (https://www.eeoc.gov/employees-job-applicants) for more information
Brunswick (https://www.brunswick.com/job-candidate-privacy-notice) and Workday (https://www.workday.com/en-us/service-privacy.html?&_rda=/company/service_privacy.php) Privacy Policies
#Brunswick Corporation
Brunswick Corporation (NYSE:BC) is home to the people behind life's passions. Our company is made up of some of the world's leading lifestyle brands in categories such as marine propulsion, boats, and parts and accessories. While we are family to 14,000 employees around the world, three divisions in 27 countries create a local environment, with our global headquarters in the Chicago suburb of Mettawa, IL.