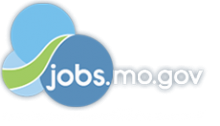 Job Information
Hallmark

Stock Handler - 2nd Shift - (Temp to Hire) BONUS INCENTIVE!

in

Liberty

,

Missouri
Stock Handler - 2nd Shift - (Temp to Hire) BONUS INCENTIVE!
Apply now »
Date: Jun 9, 2021
Location: Liberty, MO, US, 64068
Company: Hallmark
reqid: 93010
COME WORK FOR HALLMARK!
Pay starting at $15.97 hour
2nd Shift = $16.62 hour
3rd Shift = $16.72 hour
$400 bonus incentive opportunity!
Onsite café with hot food options & onsite Hallmark Gold Crown Store 50% - 75% discounts. Payroll deduct available!
ABOUT THIS ROLE:
The Stock Handler position is a TEMP TO HIRE 2nd shift Hallmark Liberty DC opportunity. The work schedule is Monday - Friday, 2:30 pm - 10:30 pm. This position will help support our peak season in the stock department through mid-December.
Once the temporary assignment is completed successfully, you will have the opportunity to apply for a permanent position within the Liberty DC. At the end of two months and at completion of assignment, you will be eligible for a $200 bonus each time. *
*There is no guarantee that a permanent stock position will be available at the conclusion of your assignment. However, we have lots of additional positions within our Distribution Center. Completion bonus is determined by start date.
RESPONSIBILITES:
The Stock Handler accurately reads, writes and comprehends stock and bin numbers when locating product and maintains a 99.86% accuracy rate. Unloads warehouse units from pallets and checks actual items against the stock label which accompanies the carton. They also are responsible for stock flow on the conveyor system that includes the operation of the divert stations, clearing jam-ups and emergency procedures for stopping the stocking system.
Stock Handler's push, lift, carry and place incoming stock, weighing up to 60 pounds into the correct bin. Stack excess stock or surplus behind the corresponding bin location. Frequently operates power equipment to deliver pallets or slabs directly to location for unloading and uses a utility knife to open cartons and/or remove carton strapping.
Maintain the stock and order processing floor in a state of readiness to better facilitate the processing of customer orders. Handle filling and verification of multi-bin and transfer stock, when needed.

Stacks corrugate on a pallet at the end of each stock aisle separating the good corrugate from the bad. Perform housekeeping and shift hand-off functions at the end of each shift.

Additionally, incumbent must be able to work the overtime requirements per our business requirements. Overtime is typically required to support Order Processing volume and to support major floor redesign projects.

Performs other duties as assigned. Business needs of the department may require further additions or changes of this position.

APPLICATION INSTRUCTIONS:

To be considered an applicant for this position you must show how you meet the basic qualifications of the job in a resume or document you upload, or by completing the work experience and education application fields. Accepted file types are Microsoft Word (DOC or DOCX), PDF, HTML, or TXT. Individual file size attachment limit is 10 MB.

If additional openings become available within 30 days of posting coming down and the vacancy is still in an open status, applicants will be selected from the original posting. If interested in this job, please apply now.

In compliance with the Immigration Reform and Control Act of 1986, Hallmark Cards, Inc. and its subsidiary companies will hire only individuals lawfully authorized to work in the United States. Hallmark does not generally provide sponsorship for employment. Employment by Hallmark is contingent upon the signing of the Employment Agreement, signing of an agreement to arbitrate in connection with the Hallmark Dispute Resolution Program, completing Form I-9 Employment Eligibility Verification, passing the urinalysis drug screen, education verification and satisfactory reference checks.

BASIC QUALIFICATIONS

The following is required to be considered for this role:

High School Diploma, GED or equivalent.

Ability to constantly, stand, walk, push/pull, and reach above shoulder level.

Ability to push, pull, lift, and carry up to 30 pounds constantly and up to 40 pounds frequently, and lift up to 60 pounds occasionally.

PREFERRED QUALIFICATIONS

Your resume and application will stand out if you have:

Basic computer knowledge in a Windows environment.

Ability to analyze problems and effectively resolve issues.

Ability to communicate effectively with all personnel.

Proficient with math calculations.

Knowledge of the VAX system

Previous forklift experience.

ADDITIONAL DETAILS

The Stock Handler position is located at the Hallmark Liberty Distribution Center in Liberty, MO. Relocation will not be provided.

Occasional work at the Carefree Caves in Independence, MO and other Hallmark facility locations may be required.

The Stock Handler position is a TEMP TO HIRE 2nd shift opportunity. The work schedule is Monday - Friday, 2:30 pm - 10:30 pm.

Must work overtime as required during peak seasons.

BENEFITS AND PERKS:

At Hallmark, we help people feel connected to what matters. That's true of our employees, just as it is our consumers. Providing benefits that support the lives and wellbeing of Hallmarkers is among the most important investments the company makes.

Hallmark benefits are designed to give you choices. Wherever you are in life, we want you to find the benefits that are right for you and your loved ones. Explore the Hallmark Benefits Guide (https://corporate.hallmark.com/wp-content/uploads/2018/10/Hallmark_Benefit_Guide_Corporate.pdf) to learn more.

Hallmark is an equal opportunity employer. All qualified applicants will be considered for employment without regard to race, color, religion, sex, age, pregnancy, national origin, physical or mental disability, genetics, sexual orientation, gender identity, veteran status, or any other legally-protected status. Principals only please.

Nearest Major Market: Kansas City Job Segment: Stock, Warehouse, Payroll, Forklift, Retail, Manufacturing, Finance

Apply now »
Find similar jobs: