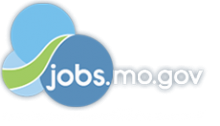 Job Information
Electric Power Systems

Entry Level Field Engineer

in

Maryland Heights

,

Missouri
Entry-Level Field Engineer
At Electric Power Systems, we specialize in electrical acceptance testing, commissioning, and maintenance testing for a wide range of clients including Utility, Generation, Renewables, Industrial, Transit, Data Centers, and Commercial Facilities throughout North America. We are committed to providing a culture of safety and technical expertise as a way of Setting the Standard of Excellence in the Power Industry.
This position is for an entry level Field Engineer who has earned their Bachelor's degree from an ABET accredited college or university or a 2 year degree from a program specializing in this field. This position involves contributing both as an individual and as part of a team. Persons in this role must be able to apply basic engineering principles, specifications, policies, and procedures in the field. We are currently seeking an Entry Level Field Engineer (1yr or less of experience) in the Electrical Engineering / Substation / Power discipline.
Summary/Objective
Entry-level Field Service Engineers will assist in inspecting, testing, troubleshooting, perform start-up and provide commissioning support on low, medium and high voltage (Up To 500kV) electrical systems, work on and perform relay testing on complex relay protection
Essential Functions
Instrument, CT, PT and CPT transformer testing

Transformer testing - Doble, TTR, Insulation Resistance, Winding Resistance, etc.

Testing both electro-mechanical and solid-state relays

Testing - Tan Delta, Power Factor, VLF, DC/AC- Hi-Pot Testing

Automatic transfer switch testing, troubleshooting, electrical system interlock testing and verifications

Medium and High voltage switchgear and circuit breaker testing

Learn and gain the ability to read and understand electrical schematic drawings and blueprints.

Learn and gain the ability to trouble shoot and test complex 83-control schemes
Required Skills
Language Skills ability to read and interpret documents such as safety manuals, operations instructions, and policies/procedures; ability to write reports and simple correspondence and effectively communicate/present information to groups of coworkers, customers or employees

Advanced Math Skills ability to apply mathematical concepts such fractions, ratios, percentages, and proportions to practical situations

Reasoning Skills ability to interpret a variety of instructions furnished in written, oral, diagram or schedule form; ability to solve practical problems quickly and efficiently

Must have good communication and PC skills including email, internet, data entry, report writing and Microsoft Excel; experience with PowerDB a plus.

Must be able to work safely and adhere to all electrical safety core principals / procedures.
Work Environment
The performance of this position will require exposure to locations which may require the use of personal protective equipment. Willingness and ability to work in the extreme heat or cold.
Physical Demands
The physical demands described here are representative of those that must be met by an employee to successfully perform the essential functions of this job. While performing the duties of this job, the employee is frequently required to stand; walk; use hands to finger, handle or feel; and reach with hands and arms. Must be able to crawl, climb, stand and lift up to 75 lbs. in a fast pace construction environment.
Position Type/Expected Hours of Work
This is a full-time position. Days and hours of work are contingent with schedule.
Travel
Travel is primarily local during the business day, although some out-of-area and overnight travel may be expected.
Required Education and Experience
Bachelor's degree in Electrical Engineering or a 2-year degree in a substation/power specific program

Cumulative GPA of 3.0 is preferred

0-1 years of engineering experience

Ability and desire to work in a field environment

Ability to obtain a top-secret security clearance if needed
Additional Eligibility Qualifications
Able to pass a pre-employment drug screen

Complete a satisfactory criminal background check

Able to work overtime and travel out of town for periods of time

Able to climb ladders, stand for extended periods, able to lift 70 lbs.

Must have a valid driver's license and currently have and be able to maintain a good driving record
EPS in an equal opportunity employer. Our organization does not discriminate based on race, creed, color, veteran status, sex, religion, national origin, age, physical or mental disability, genetic information or any other characteristic protected by law. We are an E-Verify, Drug and Tobacco-Free Workplace.
INDTL
ID: 2021-2457
Metro Area: St. Louis, MO
External Company URL: eps-international.com
Street: 21 Millpark Ct.