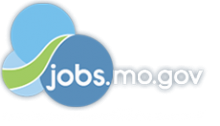 Job Information
Ameren

Supervisor Distribution Services

in

Maryland Heights

,

Missouri
If end date is listed, the posting will come down at 12:00 am on that date:
About The Position
The Supervisor Distribution Services has two major areas of responsibility: 1) Responsible for supervising, training, developing, and evaluating field engineering representatives in support of producing electric distribution and electric sub-transmission designs for crew construction, while ensuring compliance with company tariffs, procedures, design standards, and code requirements. 2) Responsible for planning, designing, execution, and project management activities associated with the safe and reliable management of the electrical distribution system as it pertains to system improvements, new business, and maintenance.
Key responsibilities include:
● Supervise, train, develop, and evaluate field engineering representatives.
● Manage the safe and timely completion of designs and estimates within budget for sub-transmission and distribution system enhancements with emphasis on adherence to company standards, procedures, and policies, including designs for new business, replacements, relocations, maintenance, system upgrades and expansions. Provide technical assistance and direction to other personnel completing designs and estimates of distribution projects.
● Work with Division personnel and other Company departments, performing distribution planning and engineering analysis of sub-transmission and distribution systems to identify capacity or operational deficiencies and corresponding infrastructure improvement plans. Develop projects to correct and improve the safe and reliable operation of systems.
● Review quality and accuracy of field notes and designs and work with engineers, field engineering representatives, construction supervisors, and field employees to resolve issues identified.
● Review the physical condition of sub-transmission and distribution systems and make engineering recommendations focused on safety for the replacement and/or enhancement of obsolete or inadequate facilities.
● Coordinate major system initiatives and serve as project manager ensuring compliance with company requirements including safety, design standards, timeline and financial performance criteria. Participate in project development, planning, implementation, completion and process improvement efforts.
● Provide support for storm assessment/restoration efforts.
● Contribute to the development and implementation of division and function goals. Identify and implement improvements in division operations designed to control costs and improve productivity.
Qualifications
Bachelor of Science Degree Engineering from an accredited college or university required. Bachelor of Science in Electrical Engineering preferred. Five or more years of electric operations engineering experience required. Previous supervisory and/or team leadership experience preferred. Professional Engineer (P.E.) License preferred.
*Primary Office location will be Dorsett. The Supervisor will also provide related service to other Operating Centers including: Berkley and St. Charles.
In addition to the above qualifications, the successful candidate will demonstrate:
Good leadership, customer service, analytical-thinking, decision-making, communication, planning and prioritizing, and human relations skills. Proficiency with Microsoft Office applications required. Working knowledge of corporate computer applications (e.g., OAS, CSS, DOJM, ADMS and Synergi) preferred. Subject to emergency call-out and duty supervisor responsibilities. May be required to report to work prior to or after normal hours and/or work in unpleasant weather conditions.
Additional Information
Ameren's selection process includes a series of interviews and may include a leadership assessment process. Specific details will be provided to qualified candidates.
All qualified applicants will receive consideration for employment without regard to race, color, religion, sex, national origin, ethnicity, age, disability, genetic information, military service or status, pregnancy, marital status, sexual orientation, gender identity or expression, or any other class, trait, or status protected by law.
St. Louis-based Ameren Corporation powers the quality of life for 2.4 million electric customers and more than 900,000 natural gas customers in a 64,000-square-mile area through its Ameren Missouri and Ameren Illinois rate-regulated utility subsidiaries. Ameren Illinois provides electric transmission and distribution service and natural gas distribution service. Ameren Missouri provides electric generation, transmission and distribution service, as well as natural gas distribution service. Ameren Transmission Company of Illinois develops, owns and operates rate-regulated regional electric transmission projects. For more information, visit Ameren.com, or follow us on Twitter at @AmerenCorp, Facebook.com/AmerenCorp, or LinkedIn/company/Ameren.