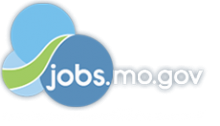 Job Information
Tenneco/Federal Mogul Motorparts

Manufacturing Engineer

in

Maryville

,

Missouri
Manufacturing Engineer
Tracking Code:182829

Job Location:Maryville, MO

Country:United States
Job Description
DRiV Motorparts is a world leader in the international automotive aftermarket built from the combined strengths of Tenneco, Federal-Mogul and Öhlins with 31 of the best known and respected aftermarket brands, including 14 brands 100 years or older. Our colleagues throughout 25 countries around the world work as one team, driving advancements that help our customers get the most from every vehicle, every ride, every race and every journey.
We are looking for a Manufacturing Engineer. This position will coordinate the support of daily production within the plant and engineering department, as well as, implement improvements, projects and new products as required to meet objectives.
This Manufacturing Engineer will report directly to the Engineering Manager and will be a valued member of the Engineering department where we strive to promote from within wherever possible; therefore, opportunities for advancement are strong.
The team is ready to act immediately on those candidates who are the best fit for the role. You'll first hear from someone in Talent Acquisition to schedule a phone screen, and then the next step will be a personal interview with our Hiring Manager. We pride ourselves on moving through processes quickly, and you can be sure of transparency and prompt communication throughout.
RESPONSIBILITIES
Responsible for design and evaluation applicable to tooling, machine design, machine efficiency and troubleshooting.

Requires some vendor contact for component selection and expediting equipment.

Responsible for own project performance while applying lean manufacturing principles.

Works under general direction, referring unusual problems to manager.

Develop capital appropriations as required to support general areas of responsibility.

Coordinate with outside vendors for selection, purchase and expediting of purchased items relating directly with project work in area of responsibility.

Support existing production through troubleshooting, documentation and process improvement.

New Product production implementation.

ISO - QC liaison with product engineering.

Project liaison of assigned projects to insure proper coordination of machinery installation, supporting equipment, tryout, reliability, ongoing improvement and release to manufacturing.

Comply with all environmental, health, and safety practices, policies, procedures and regulations to ensure a safe and healthful working environment; prevent pollution, and practice waste minimization to make continual improvements in the safety and health of all employees and the environment.

Performs other assignments (or duties) as required.
Required Experience
EDUCATION: Bachelor of Science Degree in Mechanical Engineering or related field.
SKILLS & EXPERIENCE:
Knowledge of, or experience in, tool design engineering. Familiarity with manufacturing processes and techniques preferred.

Knowledge or experience in machining practices; conventional and CNC; robotics, metal forming, forging, metallurgy and assembly methods is helpful.

Ability to communicate orally, and in writing, to all levels of employees.

Ability to organize work load and manage time effectively.

Knowledgeable and application of Lean Manufacturing principles.

Experienced in AutoCad, 2d and 3d.

Experienced in leading teams on SMED activities, line balancing, TPM and 5S principles.