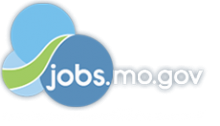 Job Information
Rise Baking Company

Maintenance Technician

in

Mexico

,

Missouri
The Maintenance Technician Level 2 performs various maintenance tasks including and beyond those of Maintenance Technician Level 1. Additionally, the Technician Level 2 is responsible for advanced skills in electrical, hydraulic, pneumatic skills and knowledge of PLC troubleshooting. The Technician Level 2 must understand all production operations and solve downtime problems in an efficient and timely manner.
Conduct all preventative maintenance checks and services on assigned equipment. Perform all PMs to standard and initiate actions to correct deficiencies. Maintain accurate

records on PMs conducted and make recommendations to improve operational status of all

equipment. Supports all Dawn Foods Quality Systems.

Make necessary repairs to equipment through adjusting, repairing, or replacing mechanical or electrical system parts and components, using various tools. Test and

adjust repaired systems for proper performance. Read and interpret drawings,specifications, and shop manuals.

Fabricate parts by operating grinders, drill presses, air compressors and other related shop equipment and tools.

Perform mig/tig welding, plumbing, and basic mill and lathe work.

Other tasks as assigned by the department manager/supervisor.
Academic level required by the position holder
High School Diploma or equivalent required.

Degree: Technical Training required.
Specialist Areas of Experience Preferred or Equivalent
Must be able to demonstrate solid electrical, hydraulic, and pneumatic skills.

Must be able to successfully pass the Maintenance Skill Level 2 Exam with 75% or better on

each section.

3 ? 5 years experience as a maintenance technician in a manufacturing environment, food manufacturing preferred.
Work Environment:
Will work both in the maintenance shop and the production facility. Will be exposed to heat and cold, dust, and fumes as related to the baking industry. Will also be exposed to grease, oils, metals, chemicals, etc., as related to daily maintenance activities.

Will use a variety of hand tools and must be able to properly don and wear the proper PPE.

Will require the ability to perform confined space operations as well as HAZWOPER.

Must be able to Lift/Carry and Push/Pull objects weighing up to 50 pounds.
An Equal Opportunity Employer. All qualified applicants will receive consideration for employment without regard to race, color, religion, sex, sexual orientation, gender identity, national origin, or protected veteran status and will not be discriminated against on the basis of disability.