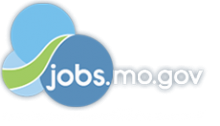 Job Information
Rise Baking Company

Shipper and Receiver 2nd and 3rd shift

in

Mexico

,

Missouri
Job Description
FUNDAMENTALS OF THE POSITION: Each of them is the result of the activities summarized to achieve theobjective of the position and the time spent for each area.
Safely unload all incoming materials using powered lift equipment, stage materials in available areas and verify quantities against bills of lading/bills of material. Check for damage/shortage/overage on shipments. Complete and maintain all relevant receiving paperwork. Supports all Quality Systems, including HACCP and other food safety and food security programs.

Deliver production materials to the manufacturing lines in a safe, timely and efficient manner. Resolve issues and discrepancies with materials and return unused portions to appropriate locations.

Demonstrate the safe use of all equipment and provide for the daily care of lift truck equipment. Maintain a safe, clean and well-organized work area.

Perform monthly, quarterly and annual inventory checks.

Assist in other areas, as required. This will include the ability to provide coverage for all warehouse functions.
Academic level required by the position holder:
High School Diploma or equivalent required.
Specialist Areas of Experience Preferred or Equivalent (Professional Designation, Certifications, etc.):
Ability to successfully be licensed to operate various material handling equipment.
Ability to access and effectively use computer software programs required for inventory reporting, i.e.,
WMS, MS Office, etc.
Minimum Applicable Experience (Years of Experience, etc.):
Six months experience working in a distribution or warehouse environment; food manufacturing preferred.
Work Environment (Physical Conditions, Sensory Attention, etc.)
Position performs duties in a food manufacturing environment where one would be subjected to mild
temperature differences; some heat in summer and will have occasion access to the freezer area.
Will have continuous exposure to flour, sugar, eggs, butter, nuts, allergens and other ingredients.
Must be able to lift/carry objects weighing up to 50 pounds. Ability to perform assisted push/pulls on
objects weighing in excess of 1000 pounds. Must be able to stand for extended periods of time.
Must be able to safely operate material handling equipment on a continuous basis; some office work.
An Equal Opportunity Employer. All qualified applicants will receive consideration for employment without regard to race, color, religion, sex, sexual orientation, gender identity, national origin, or protected veteran status and will not be discriminated against on the basis of disability.
Powered by JazzHR