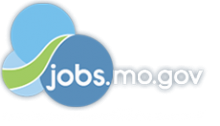 Job Information
Rise Baking Company

Warehouse/Driver Associate

in

Mexico

,

Missouri
The Warehouse Driver safely transports materials to and from satellite warehouse facilities using a tandem-axle tractor and 48? to 53? trailers. The Driver must maintain proper paperwork in accordance with Department of Transportation (DOT) guidelines and the company?s established procedures. The Driver additionally picks, loads, and unloads materials using powered industrial equipment and WMS scanning equipment and terminals. The Driver must also perform all necessary warehouse functions as needed, including raw materials receiving and production line replenishment.
FUNDAMENTALS OF THE POSITION:
The Driver will safely load and unload trailers using assigned material handling equipment. This includes, but is not limited to, conducting pre-shift inspections of assigned lift truck and tractor, properly operating all equipment and making inventory transactions via handheld scanning equipment and WMS terminals.

Safely operate a tandem-axle tractor and 48? to 53? trailers. This will include, but is not limited to, conducting pre-shift inspections, maintaining DOT log books, operating the tractor and transporting materials to and from the main facility and satellite locations.

Perform additional warehouse functions including production line replenishment, raw materials receiving, and finished goods storage at the main manufacturing facility.
l4. Perform monthly, quarterly, and annual inventory checks at both the remote satellite facility and the manufacturing facility.
l5. Perform daily cleaning assignments at remote satellite facility in accordance with established GMP and sanitation guidelines.
Academic level required by the position holder:
High School Diploma or equivalent required
Specialist Areas of Experience Preferred or Equivalent (Professional Designation, Certifications, etc.):
Ability to successfully obtain and maintain a current Class A CDL.
Ability to successfully be licensed to operate various material handling equipment.
Ability to access and effectively use computer software programs required for inventory reporting, i.e.,
WMS, MS Office, etc.
Minimum Applicable Experience (Years of Experience, etc.):
Two years experience with a Class A CDL license; established clean driving record.
Six months experience working in a distribution and/or warehouse experience; food experience preferable.
Work Environment (Physical Conditions, Sensory Attention, etc.)
Position performs duties in a food manufacturing environment where one would be subjected to mild
temperature differences; some heat in summer and will have occasion access to the freezer area.
Will have continuous exposure to flour, sugar, eggs, butter, nuts, allergens and other ingredients.
Must be able to lift/carry objects weighing up to 50 pounds. Ability to perform assisted push/pulls on
objects weighing in excess of 1000 pounds. Must be able to stand for extended periods of time.
Must be able to safely operate material handling equipment on a continuous basis; some office work.
You must be able to wear a mask at all times.
An Equal Opportunity Employer. All qualified applicants will receive consideration for employment without regard to race, color, religion, sex, sexual orientation, gender identity, national origin, or protected veteran status and will not be discriminated against on the basis of disability.