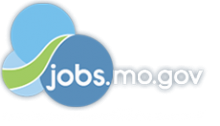 Job Information
Smithfield

Rendering Operator/Loader - 1st Shift

in

Milan

,

Missouri
Job Locations
US-MO-Milan
Your Opportunity
Operating the rendering systems and the sanitation of the plant.
Core Responsibilities
Must not have impaired vision. Position requires full range of body motion: standing, squatting, kneeling, upper body twisting and lifting of 75 pounds. Working overhead and climbing on ladders required.

Must have good attendance history; 3 points or less.

Must consistently work a minimum of 5 days/nights per week, including overtime and availability to work as needed.

Self-starter, organized and attentive to detail with the ability to work with minimal supervision and have an interest in learning additional skills.

Have understanding of company policies.

Be able to read and understand English.

Must have T-Rex and Bobcat certification or be able to become certified.
Careers and Benefits
To learn more about Smithfield's benefits, visit smithfieldfoods.com/careerbenefits
About Smithfield Foods
Headquartered in Smithfield, Va. since 1936, Smithfield Foods, Inc. is an American food company with agricultural roots and a global reach. Our 40,000 U.S. and 15,000 European employees are dedicated to producing "Good food. Responsibly.®" and have made us one of the world's leading vertically integrated protein companies. We have pioneered sustainability standards for more than two decades, including many industry firsts, such as our ambitious commitment to cut our carbon impact by 25 percent by 2025. We believe in the power of protein to end food insecurity and have donated hundreds of millions of food servings to our neighbors in need. Smithfield boasts a portfolio of high-quality iconic brands, such as Smithfield®, Eckrich® and Nathan's Famous®, among many others. For more information, visitwww.smithfieldfoods.com, and connect with us onFacebook (https://www.facebook.com/SmithfieldFoods/) , Twitter (https://twitter.com/SmithfieldFoods?ref_src=twsrc%5Egoogle%7Ctwcamp%5Eserp%7Ctwgr%5Eauthor) , LinkedIn (https://www.linkedin.com/company/smithfield-foods) and Instagram (https://www.instagram.com/smithfieldfoods/?hl=en) .
EEO/AA Information
Smithfield is an equal opportunity employer committed to workplace diversity. All qualified applicants will receive consideration for employment without regard to race, color, religion, sex, sexual orientation, national origin, age, gender identity, protected veterans status, status as a disabled individual or any other protected group status or non-job characteristic as directed by law.
Connect With Us!
(function(d, s, id) { var js; if (d.getElementById(id) || typeof(icimsAsyncLoadScript) === 'undefined') return; var jobtargetJssdkParams = new Array(); jobtargetJssdkParams['id'] = id; jobtargetJssdkParams['data-applicant-info'] = 'false'; icimsAsyncLoadScript('https://analytics.click2apply.net/ats/icims/v1.0.js', jobtargetJssdkParams); }(document, 'script', 'jobtarget-jssdk')); (https://careers-smithfield.icims.com/connect?back=intro&in_iframe=1&hashed=-435800064)
ID2021-16170
Job LocationsUS-MO-Milan
CategoryOperations
TypeFull-Time
FLSA StatusHourly
Shift2nd Shift