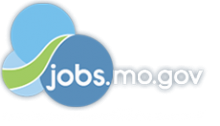 Job Information
Cardinal Health

Lead Tech, Maintenance (Monday - Thursday, Night Shift)

in

Moberly

,

Missouri
What Ops Maintenance contributes to Cardinal Health
Maintenance is responsible for managing the service life of company assets which is inclusive of physical building and utilities, manufacturing/ warehouse equipment and tooling, office devices and physical layout of facility. This responsibility is completed through the management of appropriate internal and external resources as needed to ensure the dependable and safe operations environment necessary for a given Cardinal facility. This group has responsibility for both corrective and preventative maintenance and the necessary systems to manage, schedule and record this activity.
Hours
Monday to Thursday, 7pm - 7am
Qualifications
Excellent interpersonal, organizational and follow up skills required
4+ years experience
Proficient in Microsoft office
Good written communication skills
Accountabilities
Demonstrate a working knowledge of hydraulic, pneumatic, vacuum, electrical, basic HVAC,instrumentation/controls,AC/DC drives and PLC's.
Ability to troubleshoot and repair 3 Phase electrical power systems and mechanical systems.
Ability to troubleshoot and repair pneumatic, hydraulic and vacuum systems.
Ability to work with control panels/relay logic.
EquipmentInstallation/Relocationincludes but not limited to:
Running electric/pneumatic utilities to equipment
Conduit hanging
Wiring AC/DC motors, starters, relays, timers, etc.
Troubleshooting and repair of automated control systems.
Wire machines to the manufactures schematic.
Ability to isolate problems without complete schematic.
Ability to troubleshoot and repair various sensors associated with automated equipment-control systems.
Troubleshoot magnetic reed switches, limit switches
Troubleshoot proximity sensors, fiber optic sensors.
Troubleshoot retro-reflective photo eyes, non-reflective photo eyes etc.
Functional understanding of programmable logic controller and ladder logic.
Isolate drive system control problems.
What is expected of you and others at this level
Applies extensive knowledge and company policies to complete a wide range of assignments
Demonstrates expert understanding of all levels of the job family and has thorough knowledge of jobs outside area of responsibility
Takes the lead in effectively applying new processes and skills in accomplishing assignments
May provide technical guidance and training to others
Maintains appropriate licenses, training and certifications
Works on complex problems that require independent action and a high degree of initiative to resolve issue
Makes recommendation for new or revised processes and has a role on the implementation
Adheres to all quality guidelines
Works with minimal degree of supervision. Has latitude to make decisions in exceptional circumstances within established guidelines
Provides guidance to less experienced team members
May have team leader responsibilities but does not formally supervise
Cardinal Health is an Equal Opportunity/Affirmative Action employer. All qualified applicants will receive consideration for employment without regard to race, religion, color, national origin, ancestry, age, physical or mental disability, sex, sexual orientation, gender identity/expression, pregnancy, veteran status, marital status, creed, status with regard to public assistance, genetic status or any other status protected by federal, state or local law.
To read and review this privacy notice click here (https://www.cardinalhealth.com/content/dam/corp/email/documents/corp/cardinal-health-online-application-privacy-policy.pdf)
Cardinal Health is an Equal Opportunity/Affirmative Action employer. All qualified applicants will receive consideration for employment without regard to race, color, religion, sex, sexual orientation, gender identity, national origin, disability, or protected veteran status.