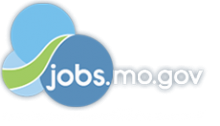 Job Information
JBS USA

QA MANAGER

in

Moberly

,

Missouri
Job Title: Quality Assurance Manager
Location: Moberly, MO
Our Company, Your Opportunity:
Plumrose USA is a company with an 80-year history of providing high quality, great tasting sliced meats, bacon, ham and ribs. Plumrose was recently acquired by JBS, the world's leading provider of beef, chicken and pork, with a vision of building the company into a leader in Protein Centric Prepared Foods. This is a unique opportunity to be in a start-up environment, with the backing of a Global CPG Powerhouse. This is a role for someone who is looking for an entrepreneurial challenge in a company with aspirations to be leaders within the CPG world. The position will have both strategic and tactical elements and the person may wear different hats. This is an opportunity for people who want to think Big, dream Big and work to make Big ideas a reality.
Values:
Determination, Discipline, Availability, Sincerity, Simplicity, Humility, Ownership
Our Mission:
To be THE BEST in all we do. We are completely focused on our business, ensuring the BEST products and services to our customers, a relationship of trust with our suppliers and profitability for our shareholders. All this, we do to provide an opportunity for a better future for all of our TEAM MEMBERS.
Scope of Position:
To maintain product integrity and food safety within the plant. Implement all government directives, regulations, and polices on a plant-wide basis. Oversee all production of consumer ready meat products and ensure that all packages meet customer specifications.
Responsibilities:
Ensures that plant QA functionsare running efficiently whilemaintaining a safe workplace and food safety within the plant.

Lead, supervise, and manage FSQA personnel, ensuring continuing professional development, training, and overall employee well-being at all processing facilities

Provide strong leadership and management skills in a high paced environment

Must be able to conduct analytical testing (pH, Fat, Aw, Moisture) and operate lab equipment accordingly.

Provide subject matter expertise for plant related programs and activities as they pertain to food safety/microbiology, regulations, and quality systems

Provide technical oversight and guidanceforquality related functions at the identified facility.

Provide strategic leadership, guidance, and risk management for local food safety and quality programs and systems to include, but not limited to, HACCP, Preventative Controls, SQF or other BRC-related programs, USDA Process Verified Program and customer or 3rd party audit-drive requirements and policies.

Oversee plant HACCP, pre-requisite quality programs, and all quality/food safety related programs to meet regulatory and/or customer requirements

Assure sampling for raw, WIP and finished product in compliance with label and specification declarations.

Oversee plant sanitationprograms,pre-operational, and operational programs toensuresanitary standard operating procedures (SSOPs) and regulatory requirements for food manufacturing

Provide technical support to Plant Management and onsite plant functions

Maintain shelf life requirements and Listeria monitoring programs to show continuous improvement. Track microbiological trends, sanitation program performance, and product shelf life within plant and communicate results to plant team members and corporate quality assurance.

Comprehensive knowledge of statistical process controls. Ability to drive continuous improvement with Quality Programs

Support Continuous Improvement with standardized work, science based problem solving and utilizing real time tools to predict quality attributes. Implement SPC, control charts, visual management, and other lean manufacturing tools

Create and write quality control programs to be implemented plant and company wide

Adhere to specific customer request and specifications in reference to quality of products

Oversee all raw material claims and product/ingredient receiving

Evaluate sanitation and pest & rodent contractors'performance to ensure they are completing their jobs in a safe, effective and professional manner

Prepare, implement and monitor standard operating procedures for each production area in the plant

Coordinate efforts implementing new products/process with respective parties (i.e. engineering, production, management, maintenance)

This position is considered on call.Directed activities therefore could occur on nights,weekends& holidays

Other duties as assigned
Qualifications:
B.S. in Animal Science, Meat Science, Food Science or related science discipline preferred

College experience beneficial to develop writing skills and animal science knowledge

Minimum 5-7 yearsofexperience in the quality control area

HACCP certification

Knowledge, background and expertise in Meat processing operations is critical.

Areas of knowledge must include HACCP, specification adherence to incoming raw materials, brine mixing procedures, trimming, chilling, styling & packaging specs, packaging modified atmosphere characteristics, final box/package configuration and shelf-life

Supervisory skills; good interpersonal relations;ableto handle conflict.

Good verbal and written communication skills.

Team player with leadership skills

Experience in leading groups ofQAemployees, including setting team and individual objectives, managing individual and team performance and building a team approach to problem solving

Outstanding communication skills in order to lead, engage and motivate individuals and/or teams.

Strong proficiency with personal computer software with knowledge of word processing, spreadsheet and multiple applications required.

Detail oriented and strong analytical skills

Highly organized

Spanish/English bilingual desired but not required
Physical Demands/Work Environment:
Frequentlyrequired to stand, walk, use hands and fingers to handle/feel items, reach with hands and arms, stoop, kneel, crouch, crawl, and talk or hear.

Office and plant setting: the plant environment will include wet or humid conditions (non-weather related), extreme cold (non-weather related), and working near moving mechanical parts

Noise level in the work environment is usually moderate but can be loud when in the production area.
If interested, please apply at jbssa.com/careers We offer a full range of benefits including health care, life insurance, and a 401 (K) plan. Plumrose USA is an equal opportunity employer.
EOE/M/F/Vet/Disabled