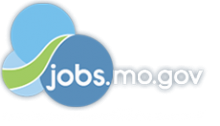 Job Information
Bausch Health

Manufacturing Associate I

in

O'Fallon

,

Missouri
Career Opportunities: Manufacturing Associate I (1948)
Job Requisition ID 1948 - Posted 09/02/2020 - US - O'Fallon - Operations - US - O'Fallon, MO
Bausch Health Canada is the international head office of Bausch Health Companies, one of the fastest growing international pharmaceutical companies dedicated to bringing quality health and wellness products to all Canadians.
Our team manufactures and markets a wide variety of pharmaceutical and health products that are distributed in pharmacies, healthcare practices and hospitals across the country.
At Bausch Health, we invest in our employees and we believe in the importance of cultivating performance and outdoing ourselves in finding new and better solutions with the aim of responding innovatively and effectively to current needs.
JOB TITLE
Manufacturing Associate I
BUSINESS TITLE
Manufacturing Associate I: Prep and Sub-Assembly of Illumination Probes
BAND
34
BUSINESS UNIT / FUNCTION
Operations
JOB CODE
80001026
LOCATION
O'Fallon, MO
OBJECTIVES/
PURPOSE OF JOB
To complete assemblies, prepare shop orders, and complete basic functions of (varied quantities) illumination probes, within Value Stream 2 using both hands, required fixturing, and machinery (where applicable) when assigned to be completed by the "lines".
KEY ACTIVITIES/
RESPONSIBILITIES
Using correct work instruction and tooling, prepping sub-assemblies to complete finished items (illumination probes) for sterilization.
SUPERVISE DIRECT REPORTS
(yes or no)
NO
SCOPE OF POSITION
Responsible for the assembly and/or manufacturing of single use, surgical components to create finished goods SKUs in Value Stream 2.
All work performed must be completed with the highest Quality standards possible and within the allowed time given to maintain the highest efficiencies possible with minimum requirements established for each operation.
Must be able to work 4 ten-hour days from 6:00am to 4:30pm on Monday through Thursday. Must be able to work overtime as needed on Friday, Saturdays and Sundays.
KEY RELATIONSHIPS
Must be able to communicate and work as a team not only with those in key relationships, but others facility wide.
Team Lead

Manufacturing Lead

Q.C.
QUALIFICATIONS/
TRAINING
Required Education: High School diploma (or equivalent) required.
Required Skills/Qualifications:
Ability to read and write, add and subtract whole numbers; follow instructions; use of fixed gauges, direct reading instruments and similar devices; where interpretation is not required. Dependable and reliable with strong attendance record.Must be able to stand or sit in one place for periods of time. Must be able to use calculators and computer equipment (including tablets, barcode readers, etc..)
Preferred Experience:
Experience using assembly equipment.

Knowledge of Lean and 5S practices.

Knowledge of Standard Operating Procedures. (SOP's)

Workedin an FDA/GMP regulated environment to include "Clean Rooms" or "C.E.A.'s".

Previous experience with hand or machinery assembly of small parts is beneficial.
The masculine is used in this publication without prejudice for the sake of conciseness.
Bausch Health is committed to equal employment opportunity and complies with equal employment opportunity laws in effect wherever it operates.
Bausch Health is an EEO/AA employer M/F/D/V.