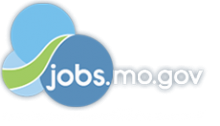 Job Information
Caterpillar, Inc.

Section Manager 3rd Shift West Plains, MO

in

Pomona

,

Missouri
Career Area:
Manufacturing & Supply Chain
Job Description:
At Caterpillar, we're working to help our customers build a better world. We wouldn't be the Caterpillar we are today without the exceptionally talented, bright and driven people who get the job done. This is your chance to help us make progress possible around the world – for our customers, for growing communities and for every member of our team. We are looking for a dynamic, organized self-starter to join our Product Support and Logistics Division as a Section Manager 3rd Shift in West Plains, MO.
Product Support and Logistics Division
We're committed to our customers, who build a better world with our products, services and solutions. We understand and show the value of why they should always choose us. We're exploring new ideas and opportunities – innovating to discover the breakthroughs necessary for tomorrow's growth.
And we are one team – creating and delivering world-class components and solutions superior to the competition.
Wear & Maintenance Components
We design and manufacture wear and maintenance components. We are dedicated to continuously maintaining a world class end-to-end supply chain network providing components exceeding our customer's expectations in terms of quality, cost, lead-time, and supply chain flexibility requirements.
As a Section Manager at Caterpillar, you will supervise and provide leadership to Team Leads assigned to manufacturing areas.
Job Duties/Responsibilities may include, but are not limited to:
Monitors and improves safety on the shop floor, eliminating any unsafe operations and ensuring a safe and clean production environment

Determines priorities and schedules the sequence of jobs

Determines overtime needs, determines priorities when resources are insufficient, and decides when disciplinary action is necessary

Ensures production meets quality / cost standards

Ensures necessary parts and materials are ordered and distributed in a timely and efficient manner

Suggests changes in working conditions and use of equipment to increase efficiency

Works to improve processes, timeliness and reduce costs by eliminating non-value-added activities

Ensures preventive maintenance is performed according to schedule

Implements various corporate initiatives such as 5S, Lean Manufacturing, 6 Sigma, Internal Certification, etc.

Evaluates, assesses, and identifies training needs of the workforce

Ensures training and effective utilization of work force

Performs the following CPS-related duties:

Accountability for value stream mapping

Resource allocation to meet requirements

Trains and models the CPS Guiding Principles

Deploys process improvement dialogues

Deploys Root Cause Corrective Action on issues that arise and drive continuous improvement

Reports section status and monitors and audits related metrics

Leads efforts to develop and deploy standard work for each work area
Additional Information:
This is a 3rd shift position Monday night thru Friday morning, 8:30pm – 7:00am (4 days,10-hourshifts) may need to work outside the regularly scheduled hours due to increased needs of the business.

This position does not offer relocation

This position requires 10% or less travel.

The employee may be required to move items weighing up to 35 pounds.
Required Qualifications
2 years of experience in a manufacturing, or similar environment

High school diploma or GED

Microsoft office suite

Thorough knowledge of lean manufacturing processes and tools

Familiarity with quality and inventory objectives
Top Candidates Will Also Have
College or university degree in an operations-related discipline

Prior manufacturing, strategic planning or supervisory experience

Strong leadership skills, interpersonal, and collaboration skills.
Caterpillar is not currently hiring individuals for this position who now or in the future require sponsorship for employment-based non-immigrant and immigrant visas. However, as a global company, Caterpillar offers many job opportunities outside of the U.S. which can be found through our employment website  www.Caterpillar.com/careers . 
EEO/AA Employer. All qualified individuals - including minorities, females, veterans and individuals with disabilities - are encouraged to apply. 
Relocation assistance is not available for this position.  Any relocation costs incurred would be the responsibility of the selected applicant .
EEO/AA Employer. All qualified individuals - Including minorities, females, veterans and individuals with disabilities - are encouraged to apply.
There's more to work at Caterpillar than just the work itself. We hire smart, friendly people and it shows in our culture. We hold ourselves to high standards and make sure our values of integrity, excellence, teamwork, commitment and sustainability come to life in the way we work. We make sure our employees feel continuously challenged while also supported. We provide professional growth opportunities, including leadership programs. We celebrate the diversity of our team, while also working together as one Caterpillar.
Our culture, like everything at our company, is made possible by each employee's contribution. Person by person, we create the environment we work in, and we are proud of the Caterpillar we've built.