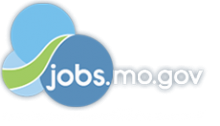 Performance Food Group

Full Case Order Selector PAY RATE $17.00 + Incentive

in

Riverside

,

Missouri
Job Title:
Full Case Order Selector PAY RATE $17.00 + Incentive
Job Description:
We currently have openings for FULL CASE ORDER SELECTORS .
What you should expect:
To be thoroughly trained on how to do your job.

Working 8 - 12 hours shifts, WE WORK UNTIL THE JOB IS DONE.

Shift Hours: Sunday 2 PM start and Monday through Thursday 1 PM start

Safely operate double pallet jack and pick/stack full cases for customers' orders

To work in multiple temperature zones: freezer (-10 degrees), cooler (36 degrees) and dry (air conditioned and heated)

You will be expected to pick 1,500 - 2,500 cases per shift. Average case weighs 20 lbs. but can be as much as 50 lbs.

You will pick cases using RF scan wrist unit and labels.

You will stack and wrap pallets ensuring product arrives in perfect condition to customer.

Work hard together as part of a team, get the job done right and go home knowing that you satisfied our customers.

To work in a clean and safe environment where your hard work is appreciated and rewarded.

You can earn incentives based on your individual accuracy and performance.

Incentive pay can be as much as $8.00 per hour. Plus an extra $1.00/hr. picking in the freezer.
What we will expect of you:
Be dependable. Arrive to work on time and no unscheduled absences.

To work at a steady and productive pace.

Accuracy and quality - we expect perfect orders.

Take pride in your work.

Be safe.

Work together as part of a team.

Following training, to meet or exceed our performance standards. (95% of engineered standard)

To come to work with a positive attitude
Job Location:
Riverside, Missouri (MO)
Shift:
2nd Shift
Full Time / Part Time:
Full Time
EEO Statement:
Performance Food Group and/or its subsidiaries (individually or collectively, the \"Company\") provides equal employment opportunity (EEO) to all applicants and employees, regardless of race, color, national origin, sex, marital status, pregnancy, sexual orientation, gender identity, religion, age, disability, genetic information, veteran status, and any other characteristic protected by applicable local, state and federal laws and regulations. Please click on the following links to review: (1) our EEO Policy ; (2) the \"EEO is the Law\" poster and supplement ; and (3) the Pay Transparency Policy Statement .
Division:
VISTAR
Job Category:
Operations
Preferred Qualifications:
• 1-2 years warehouse and/or distribution work experience
• Foodservice distribution or related industry experience
• 6+ months experience operating a forklift and/or pallet jack
Company Description:
Vistar is the nation's leading provider of candy, snacks, beverages, and other convenience and frozen foods. For more than four decades, Vistar has served customers spanning vending and coffee service distributors, theaters, big box retail stores, concessions, and the hospitality industry. Vistar operates more than 20 distribution centers and 11 Merchant's Marts throughout the country.
Required Qualifications:
• High School Diploma or Equivalent
• Must be able to work the scheduled, assigned times and required overtime for the position
• Able to stand, walk, reach and lift repeatedly throughout shift
• Able to lift, stack, and/or pull products off shelves, as well as replenish product, from various heights weighing between 10-35 pounds and generally up to between approximately 60 and 90 pounds, depending on the location, throughout shift
• Able to work in multi-temperature environments, i.e. cooler, freezer and dry
• Pass pre-employment drug test