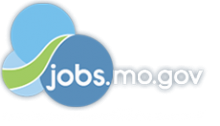 Job Information
ManpowerGroup

Maintenance Engineering Supervisor

in

Riverside

,

Missouri
JOB DESCRIPTION
Purpose
This guideline defines a Maintenance Supervisor job description that provides assistance and coordination in maintenance activities of workers engaged in setting up, installing, repairing, and maintaining machinery and equipment, and in fabricating metal parts and tools by performing the following duties.
Responsibility
Works with Manufacturing Engineer in plant and system changes.

Directs workers in electrical, electronic, mechanical, hydraulic, and pneumatic maintenance and repair of machinery and equipment.

Assists workers in diagnosing malfunctions in machinery and equipment.

Have a working knowledge of Beta Tech, Atlas Copco, and Allen Bradley systems and to make system modifications and changes as requested.

Direct workers engaged in dismantling, assembling, and installing industrial machinery.

Assist in maintaining HVAC system, security systems and other equipment.

Work with Engineering Manager on equipment modifications and improvements.

Studies production schedules and estimates worker hour requirements for completion of job assignment.

Submit monthly reports related to Maintenance Department activity to Engineering Manager.

Interprets specifications, blueprints, and job orders to workers, and assigns duties.

Schedule and keep track of preventative maintenance.

Establish and adjust work procedures to meet production schedules.

Recommend measures to improve production methods, equipment performance, and quality of a product.

Assist in training of Maintenance Technicians.

Attend weekly departmental meetings.

Suggest changes in working conditions and use of equipment to increase efficiency of shop, department, or work crew.

Analyze and resolve work problems, or assist workers to achieve work goals.

Confers with other supervisors to coordinate activities of individual departments.

Perform activities of workers supervised.

Assist Engineering Manager.

Responsible for multiple budgetary accounts.

Interpret company quality policy and Operating Description Sheets to workers, requiring them to meet and exceed specifications in order to contribute to the making of a world class quality product.

Also may include other special projects and tasks as assigned by the engineering or plant manager
Supervisory Responsibilities:
Directly supervises employees in the Maintenance Department. Carries out supervisory responsibilities in accordance with the organization's policies and applicable laws. Responsibilities include interviewing, hiring, and training employees, planning, assigning, and directing work, appraising performance, rewarding and disciplining employees, addressing complaints, and resolving problems.
Qualifications
To perform this job successfully, an individual must be able to perform each essential duty satisfactorily. The requirements listed below are representative of the knowledge, skill, and/or ability required. Reasonable accommodations may be made to enable individuals with disabilities to perform the essential functions.
Education and/or Experience:
Bachelor's Degree (B.A.) from a four year college or university, or five to eight years related experience and/or training, or equivalent combination of education and experience.
PRIMARY LOCATION
Riverside MO
ManpowerGroup is committed to providing equal employment opportunities in a professional, high quality work environment. It is the policy of ManpowerGroup and all of its subsidiaries to recruit, train, promote, transfer, pay and take all employment actions without regard to an employee's race, color, national origin, ancestry, sex, sexual orientation, gender identity, genetic information, religion, age, disability, protected veteran status, or any other basis protected by applicable law.