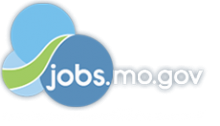 Job Information
Mars

Extruder Apprentice ($1,500 Sign On Bonus!)

in

Rolla

,

Missouri
Extruder Apprentice
Job Level: B2
Location: Rolla, MO
Job Purpose/Overview
This role exists as a bridge in-between the packaging and process areas. Associates in this role will learn how to operate the extruders and provide support to packaging in the event of a call-in.
Key Responsibilities
Be able to efficiently operate all positions within the packaging area

Learn how to run both extruders and achieve full qualification as an extruder operator

Act as a backup for the Packaging and Extrusion Operators

Responsible for communicating and elevating any quality and food safety concerns to site leadership.

Keep assigned area clean and sanitary

Assist other Operators as needed

Keep production records as required

Observe and follow all safety practices and standards

Know and understand site's CCPs and OPRPs and report any findings of deficiencies to shift manager

Be an active participant in MSE activities

Able to work overtime, weekends and holidays when required

Troubleshoot problems with assigned equipment, find and fix defects and actively work to make the line more efficient
Context and Scope
Develop an understanding of the extrusion department. Support the packaging department as needed. Operate the assigned production line in a safe and effective manner with minimal supervision. Perform, document, and take responsibility for production/quality checks to ensure product is up to Q&FS standards. Support the other operators as necessary. Report any deviations that may occur to the Team Lead or Shift Manager. Help drive down waste by focusing on changeover efficiencies. Complete end of shift cleaning and perform a proper hand off to oncoming shift. Support all other departments on shift as designated by Shift Manger.
Job Specifications/Qualifications
Education and Professional Qualification

Existing qualification as a packaging operator. Preference for qualification on all packaging lines.

Demonstrated competency in computer and pc software including MS Office and email

Knowledge of inventory control principles

Standing for 12 hours

Ability to work 8/12 hour rotating shifts

Ability to lift 50 pounds repeatedly

Full range of motion, correctable eyesight, correctable hearing

Must be able to adapt to temperature and environmental extremes such as hot to cold, dust dirt and chemicals.

Knowledge/Experience

High school diploma or GED

At least 1 year of experience in a manufacturing environment

Comfortable with training and leading others