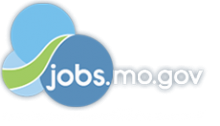 Job Information
Boehringer Ingelheim

Field Engineer, Packaging, 3rd Shift, Sun-Thurs, 11:00p-7:00a

in

SAINT JOSEPH

,

Missouri
Boehringer Ingelheim is an equal opportunity global employer who takes pride in maintaining a diverse and inclusive culture. We embrace diversity of perspectives and strive for an inclusive environment which benefits our employees, patients and communities.
Description:
Provide expert training and guidance to manufacturing personnel and supervision on production process equipment, work methods, and troubleshooting techniques. Will demonstrate proficiency with various technologies and equipment types including Imprint devices (lasers, inkjet, thermal transfer), Vision Systems, Labelers, Cartoners, and Case Packers. Will provide hands-on technical troubleshooting as well as perform training in the efficient setup and operation of production and utility equipment including all aspects of mechanical, electrical, electro-mechanical systems such as drives, instruments, controls, servos, robots, vision, conveying, manipulating and product handling equipment. Serves as trainer and evaluator for bargaining unit OJT program.
Facilitate production activities by directing efficient and effective setup of equipment. Monitors production activities to ensure that packaging lines are operated efficiently. Collects and analyzes production data as called upon by Packaging and Packaging Engineering.
Schedules shift personnel in the absence of the Team Leader. Routinely reallocates personnel to various packaging lines as necessary to ensure efficient operation of packaging lines.
Enter maintenance work orders into the Facilities Maintenance System as required and ensure that equipment repairs and enhancements are implemented as soon as possible.
As an employee of Boehringer Ingelheim, you will actively contribute to the discovery, development and delivery of our products to our patients and customers. Our global presence provides opportunity for all employees to collaborate internationally, offering visibility and opportunity to directly contribute to the companies' success. We realize that our strength and competitive advantage lie with our people. We support our employees in a number of ways to foster a healthy working environment, meaningful work, diversity and inclusion, mobility, networking and work-life balance. Our competitive compensation and benefit programs reflect Boehringer Ingelheim's high regard for our employees.
Duties &Responsibilities:
Trains equipmentoperators and supervisors on Packaging and Labeling equipment andtroubleshooting techniques and supports production schedule adherence andquality requirements.

Troubleshoot andimplement corrective action where equipment experiences performance issues.

Identify, determineand seek approvals within guidelines for equipment upgrades to enhanceperformance and reliability.

Support training ofproduction operators and supervisors on best operational practices ofelectro-mechanical Packaging and Labeling equipment.

Assist and supportPackaging Engineering projects involving electro-mechanical applicationsrelative to all facets of design, scope, performance parameters, testing andimplementation.

Facilitateproduction activities by directing efficient and effective setup of equipment.

Comply withregulatory requirements relative to the EU, FDA, USDA, APHIS, OSHA as well aslocal and state requirements of our business.

Particular attentionis required to cGMP requirements for modification of production equipment.

Follow Companypolicy and SOP's relative to all aspects of this position including financial,environmental health and safety, training etc.

Particular attentionis required to cGMP requirements for modification of production equipment.

Perform additionalduties as assigned by management, to support operations.

Provide supervisoryrelief and coverage.

Utilize CMMS per SOPto assure proper documentation of work. Keep current on new technologies impacting self knowledge and theequipment.
Requirements:
College degree froman accredited institution in an engineering related discipline and/or technicalinstitute training and certification in electro-mechanical fields.

Five (5) yearsElectro-Mechanical maintenance, control and design experience in equipmentcommon to biological, pharmaceutical or food processing.

PLC, PLS, Servo, andcontrols expertise as well as mechanical experience.

Experience with theoperation, troubleshooting, and maintenance ofImprint devices (lasers, inkjet,thermal transfer), Vision Systems, Labelers, Cartoners, and Case Packers.

Knowledge of andexperience working in a cGMP environment.
Desired Skills,Experience and Abilities:
Leadership,supervisory, and training experience desirable.

Knowledge of andexperience with condition monitoring, troubleshooting of equipment, andtraining of technology is desirable.
EligibilityRequirements:
Must be legallyauthorized to work in the United States without restriction.

Must be willing totake a drug test and post-offer physical (if required)

Must be 18 years ofage or older
Who We Are:
At Boehringer Ingelheim we create value through innovation with one clear goal: to improve the lives of patients. We develop breakthrough therapies and innovative healthcare solutions in areas of unmet medical need for both humans and animals. As a family owned company we focus on long term performance. We are powered by 50.000 employees globally who nurture a diverse, collaborative and inclusive culture. Learning and development for all employees is key because your growth is our growth.
Want to learn more? Visit boehringer-ingelheim.com at http://www.boehringer-ingelheim.com/ and join us in our effort to make more health.
Boehringer Ingelheim, including Boehringer Ingelheim Pharmaceuticals, Inc., Boehringer Ingelheim USA, Boehringer Ingelheim Animal Health USA Inc., Boehringer Ingelheim Animal Health Puerto Rico LLC and Boehringer Ingelheim Fremont, Inc. is an equal opportunity and affirmative action employer committed to a culturally diverse workforce. All qualified applicants will receive consideration for employment without regard to race; color; creed; religion; national origin; age; ancestry; citizenship status, marital, domestic partnership or civil union status; gender, gender identity or expression; affectional or sexual orientation; pregnancy, childbirth or related medical condition; physical or psychiatric disability; veteran or military status; domestic violence victim status; genetic information (including the refusal to submit to genetic testing) or any other characteristic protected by applicable federal, state or local law.
#PDN1
Organization: US-Boehringer Ingelheim Animal Health
Title: Field Engineer, Packaging, 3rd Shift, Sun-Thurs, 11:00p-7:00a
Location: Americas-US-MO-Saint Joseph
Requisition ID: 2011168