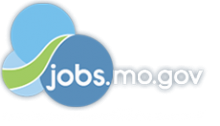 Job Information
Silgan

Mechanic - Industrial St. Joe

in

SAINT JOSEPH

,

Missouri
We are hiring Mechanics at Silgan Containers! We are the nation's leading manufacturer of steel and aluminum cans for use with human and pet foods - the country needs us more than ever during the pandemic. Wage rates start at $26.56/hour and we provide a broad range of benefits!
Join the team that makes the packaging the most prestigious food companies rely on to safely deliver and protect foods' nutrition and quality.
Position Summary:
This position has the responsibility to repair, maintain, adjust and set up production equipment in a fast-paced manufacturing environment. Essential Job Functions:
Adhere to all safety regulations, guidelines, JSA's, policies, procedures and or directives. Employ safe work habits at all times. Report any hazards to supervision without delay.

Maintenance of various pieces of equipment used in the manufacture of metal food containers, as directed by supervisor and in accordance with operating manuals, bulletins and/or Silgan best practices. Maintenance ranges from routine Daily, Weekly, Monthly PM's to complete overhauls.

Use mechanical knowledge and troubleshooting skills to adjust, repair, and replace parts and rebuild production equipment.

Perform all required quality checks to ensure product standards and customer expectations are never compromised.

Set up and maintain production equipment to meet customer specifications.

Performs quality checks as required and makes adjustments to machines as needed to meet specifications.

Operate mobile equipment, including forklift trucks, lifts, and booms to assist with all production work, such as staging and changing metal coils.

Use good housekeeping practices in all areas of the facility and continually employ methods that drive the elimination of waste.

Exercises proper care and protection of company property.

Effectively directs Trainees and others employees pertaining to related work tasks.

All other duties as assigned by Supervisor.
Job Requirements:
EDUCATION: High School Diploma or Equivalent.EXPERIENCE: Two+ years mechanical manufacturing experience.REQUIRED SKILLS: Mechanical Aptitude, proficient with hand and power tools such as micrometers, dial indicators, and vernier calipers; ability to read blueprints and drawings, handbook specifications, equipment manuals, parts lists and other material related to the trade.PHYSICAL REQUIREMENTS: Ability to kneel, stoop, crawl, squat and stand for extended periods of time while performing job duties. Ability to push, pull, bend, climb, walk, and lift on a continuous basis. Be able to lift a minimum of 50 pounds overhead on an occasional basis. Possess excellent hand-eye coordination, adequate dexterity and strength in order to maintain and operate equipment. Ability to distinguish through the use of audio, visual, olfactory, and tactile senses when the equipment is properly operating. Required to wear personal protection equipment as required.WORK ENVIRONMENT: High noise levels, vibrations, varying atmospheric conditions and temperatures, hazardous chemicals
Requisition ID: 11618