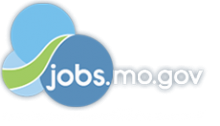 Job Information
Concrete Supply of Topeka & Builder's Choice Compa

Plant Laborer

in

Saint Joseph

,

Missouri
FLSA Status: Non-ExemptDepartment: Ready-Mix/AggregatesReports to: Plant ManagerPay: Hourly
Position Summary:
The Plant Laborer will support all labor activity involved in the production of sand within the plant. This position requires adherence to company standards, policies and procedures, as well as compliance with all federal and state regulations, including MSHA and OSHA regulations.
Essential Functions:
To perform this job successfully, an individual must be able to perform each essential duty satisfactorily. Reasonable Accommodations may be made to enable qualified individuals with disabilities to perform the essential functions.
Assists maintenance personnel with plant repairs when needed.

Performs preventative maintenance.

Assist with the daily operations and upkeep of the plant.

Detects safety hazards and equipment malfunctions and responds accordingly.

Performs all duties while following all safety policies and procedures.

Shovels, sweeps and cleans plant.

Maintains clean and orderly work areas in adherence to MSHA safety guidelines at all times.

Promotes a safe work environment for all staff, vendors, and customers.

Willingness to continuously learn and be open to feedback to improve individual performance.

Complies with all company policies and directives.

Performs additional duties as assigned by management.

Qualifications:

High School Graduate or General Education Degree (GED)

Accountability - Ability to accept responsibility and account for his/her actions.

Safety Awareness - Ability to identify and correct conditions that affect employee safety.

Time Management - Ability to utilize the available time to organize and complete work within given deadlines.

Working Under Pressure - Ability to complete assigned tasks under stressful situations.

Communication, Oral - Ability to communicate effectively with others using the spoken word.

Reliability - The trait of being dependable and trustworthy.

Customer Oriented - Ability to take care of the customers' needs while following company procedures.

Responsible - Ability to be held accountable or answerable for one's conduct.

Decision Making - Ability to make critical decisions while following company procedures.

Physical Demands:
The physical demands described here are representative of those that must be met by an employee to successfully perform the essential functions of this job. Reasonable accommodations may be made to enable individuals with disabilities to perform the essential functions. While performing the duties of this Job, the employee is regularly exposed to wet and/or humid conditions; moving mechanical parts; outside weather conditions; and extreme cold and/or heat. Noise level in the work environment is usually moderate.
Why work for us:
Concrete Supply of Topeka, Builders Choice Concrete, and Builders Choice Aggregates have a safety-focused culture. Our people are our company's strength and vitality; the collective experience, talent, and commitment are the lifeblood of our company. As a company, our goal is to inform and train employees to ensure everyone returns home safely each night to be with their families.