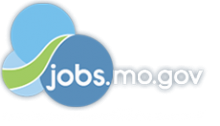 Job Information
Army National Guard Units

TOOLS AND PARTS ATTENDANT (TITLE 32)

in

Saint Joseph

,

Missouri
Summary
THIS IS A NATIONAL GUARD TITLE 32 EXCEPTED SERVICE POSITION. This National Guard position is for a WG-6904-06 TOOLS AND PARTS ATTENDANT (TITLE 32), Position Description Number D1228000 in SPMD 5126 and is part of the MO Field Maintenance Shop 6. APPOINTMENT FACTORS: This is a Permanent Excepted Service position. This is a bargaining unit position.
Responsibilities
Requirements
Conditions of Employment
null
Qualifications
MILITARY REQUIREMENTS: Compatible military grade and assignment required prior to the effective date of placement. This is an Excepted Service position that requires membership in a compatible military assignment in the employing state's National Guard. Applicants who are not currently a member of the National Guard must be eligible for immediate membership. If you are not sure you are eligible for military membership, please contact a National Guard recruiter at 1-800-GO-GUARD (1-800-464-8273) prior to applying for this position. Selected candidate will be required to be in a compatible military assignment prior to effective date of placement. Selected candidate must be MOS qualified within 12 months from date of appointment. Maximum Military Grade - MSG (E-8) Enlisted - Branch 12, 13, 14, 19, 25, 88, 91, 92 or 94 Supervisor must verify that selected individual occupies a compatible military position. Technicians will not be militarily senior to their full-time supervisor (grade inversion). GENERAL EXPERIENCE: Must possess experience, education or training which demonstrates your knowledge of trade and shop name of items; ability to apply identification skills (matching specific item name, models, and stock or part numbers with similar specific information at stock locations); ability to use simple hand tools (pliers, screwdrivers, etc.) and to follow oral and written instructions. WG-06 SPECIALIZED EXPERIENCE: Must possess 9 months of specialized experience in verifying stock by opening, counting and visually checking the contents of the containers; setting up and shifting storage location in consideration of space available; identifying correct items for intended use or recommending possible substitutes; completing stock records by showing the names, quantities and locations of stock; performing
maintenance such as replacing wooden handles on handsaws, changing blades on power saws, and greasing or oiling power and hand tools; performing visual or operating checks, making measurements with such devices as calipers, and receiving reports from users on the nature and extent of damage to tools and equipment; and determining errors such as improper items issue and turn-in credit or incomplete records.
Education
null
Additional Information
null