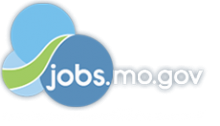 Job Information
Thermo Fisher Scientific

Engineer I

in

Saint Louis

,

Missouri
When you join us at Thermo Fisher Scientific, you'll be part of a smart, driven team that shares your passion for exploration and discovery. With revenues of more than $24 billion and the largest investment in R&D in the industry, we give our people the resources and opportunities to make significant contributions to the world.
Location/Division Specific Information
This position is part of the BioProcessing Collaboration Center, BioProduction Group and is based in St. Louis, MO, USA.
How will you make an impact?
As a member of the BioProcessing Collaboration Center, this position will help drive innovation by supporting development and refinement of Thermo Fisher Scientific biopharmaceutical production offerings (e.g., equipment, single-use technologies) to support improved manufacturability of biotherapeutics. The engineer would be responsible for lab maintenance and aid in project execution as part of a cross-company matrixed team.
What will you do?
Assisting with evaluations of new equipment, single-use technologies, and data collection/ trending systems

Experiment execution and data capture for upstream and downstream unit operations. This role would primarily support upstream/ cell culture operations and provide ad hoc support for downstream/ purification operations.

Lab maintenance and support including, but not limited to, preparation of buffers/ media, mammalian cell culture, downstream support, assisting with equipment servicing and preventative maintenance, and inventory management (e.g., ordering, stocking, shipping/ receiving)

This role is primarily lab-based and will support execution of experimental plans along-side members from across the company including Single-use Technologies Research and Development, Pharma Services Process Development, and Pharma Services Operations. Occasional weekend work will be required to support ongoing experiments. Additionally, the engineer would be responsible for lab general maintenance and support.
How will you get here?
Education
Bachelor's or Masters degree in biochemistry, biochemical engineering, biopharmaceutical engineering, chemical engineering, or a related field

Bachelor's degree with at least 1 year of relevant industry experience (e.g., pharmaceutical process development, operations, production)
Knowledge, Skills, Abilities
Knowledge

Required: understanding of upstream biopharmaceutical unit operations principles and theory (i.e., cell culture, bioreactors, depth filtration, centrifugation knowledge of cGXP)

Skills

Required: general lab skills (e.g., buffer/ media preparation, chemical handling, pipetting); Aseptic technique for mammalian cell culture; skills specific to upstream biopharmaceutical unit operations (i.e. cell culture, bioreactors, depth filtration, centrifugation); effective communication and collaboration skills; ability to work in cross-functional teams; strong problem-solving, critical thinking, and attention to detail; familiarity with Microsoft Office and common biopharmaceutical unit operation software

Desired: Skills specific to downstream biopharmaceutical unit operations (i.e. chromatography, column packing, continuous processing, depth filtration, tangential flow filtration, virus filtration)

Abilities

Required: ability to execute experiments with limited guidance/ oversight; accurately and clearly document work and results; compile of experimental data; maintains and ensures a safe laboratory environment and work practices; strong organization and planning skills; ability to adhere to standard procedures

Physical: lifting, walking, repetitive hand motions and attentiveness required; occasional heavy lifting or moving (40 lbs); ability to work 8 hour fixed schedule with occasional weekend work
Thermo Fisher Scientific is an Equal Opportunity Employer. All qualified applicants will receive consideration for employment without regard to race, creed, religion, color, national or ethnic origin, citizenship, sex, sexual orientation, gender identity and expression, genetic information, veteran status, age or disability status.