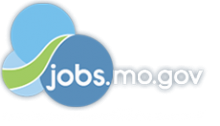 Job Information
Thermo Fisher Scientific

Engineer II, Validation

in

Saint Louis

,

Missouri
Job Title: Validation Engineer II
Requisition ID:
When you're part of the team at Thermo Fisher Scientific, you'll do important work, like helping customers in finding cures for cancer, protecting the environment or making sure our food is safe. Your work will have real-world impact, and you'll be supported in achieving your career goals.
Location/Division Specific Information
St. Louis, MO
Pharma Services Group
How will you make an impact?
Responsible for validation deliverables for projects, as well as participation as an interactive member on Project Teams as a representative of the validation department. Writes and executes commissioning and validation documents for equipment, instruments, facilities, utilities, processes (cleaning and sterilization) and computer systems, utilizing the lifecycle approach, in accordance with the Site Validation Master Plan, project specific Validation Plans, and departmental SOPs. The position is also responsible for the analysis of data, completion of validation protocols, and protocol and validation plan summary reports. Participation on various project teams will be required.
What will you do?
Develop commissioning and qualification lifecycle documentation.

Author and/or revise SOPs as necessary.

Advise functional departments on the creation of user and system specifications and requirements, as well as reviewing/approving these documents.

Responsible for protocol execution requiring interface and coordination with Validation Contractor personnel, Manufacturing, QA, QC, Facilities, Metrology and Engineering departments to assure expeditious and accurate completion per agreed upon project plan.

Summarize and evaluate protocol data, including resolution of discrepancies and exceptions as required for completion of validation summary reports.

Perform periodic reviews or re-qualifications to maintain validation status of equipment, instruments, facilities, utilities and computer systems as defined by approved validation SOPs.
How will you get here?
Education
Bachelor's Degree in Engineering, Life Sciences or Computer Science is required.
Experience
2-5 years of experience in pharmaceutical validation, or equivalent industry experience.

Hands on experience in two or more of the following areas: Validation of computerized systems, software, automation, analytical instruments, utilities, manufacturing equipment, cleaning, sterilization, or general equipment validation.

Experience with change management assessments for validated equipment, systems, and processes.
Knowledge, Skills, Abilities
Exposure and knowledge of industry standards and cGMP regulations.

Proficient with computer (MS Word, Excel, Project at a minimum). Working knowledge of controlled documentation and data systems.

Demonstrated ability to work on multiple projects effectively.

Excellent organizational skills and problem solving abilities.

Strong interpersonal and communications skills; written and oral, and a demonstrated ability to make logical decisions based on guidance from management.

Able to aseptically gown and/or sterile gown as needed

Able to work within environmental clean rooms

Able to function in a rapidly changing environment and balance multiple priorities simultaneously

Able to read/review written documentation for extended periods of time. Specific vision requirements for this job include close vision, distance vision, color vision, peripheral vision, depth perception, and ability to adjust focus.

Regularly required to talk and hear. The employee frequently is required to stand and/or walk for extended periods. The employee is also required to sit, use hands to finger, handle, or feel; reach with hands and arms; and stoop, kneel, or crouch.
At Thermo Fisher Scientific, each one of our 65,000 extraordinary minds has a unique story to tell. Join us and contribute to our singular mission-enabling our customers to make the world healthier, cleaner and safer.
Thermo Fisher Scientific is an Equal Opportunity Employer. All qualified applicants will receive consideration for employment without regard to race, creed, religion, color, national or ethnic origin, citizenship, sex, sexual orientation, gender identity and expression, genetic information, veteran status, age or disability status.