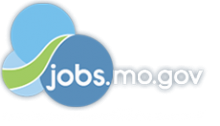 Job Information
Thermo Fisher Scientific

Field Service Engineer II

in

Saint Louis

,

Missouri
Location/Division Specific Information
The Materials and Structural Analysis Electron Microscopy business enables customers to find meaningful answers to questions that accelerate breakthrough discoveries, increase productivity, and ultimately change the world. The M&SA EM business designs, manufactures, and supports the broadest range of high-performance microscopy workflows that provide images and answers in the micro-, nano-, and picometer scales.
Combining hardware and software expertise in electron, ion, and light microscopy with deep application knowledge in the materials science, life sciences, electronics, and natural resources markets, the worldwide Electron Microscopy employees are dedicated to customers' pursuit of discovery and resolution to global challenges.
How will you make an impact?
The Field Service Engineer for the Materials and Structural Analysis Division (MSD) of Thermo Fisher Scientific is responsible for performing the on-site installation, servicing and repair of complex equipment and systems. Engineers investigate and approve operational quality of system equipment; instruct customers in the operation and maintenance of the system; serve as company liaison with customer on administrative and technical matters for assigned projects; and conduct on-site installations of the full range of Thermo Fisher Scientific electron microscopy systems and their associated options.
This position is ideal for an experienced service engineer wanting to be involved with a dynamic team and exposed to a constant variety of customer application areas.
What will you do?
Conduct on-site installation of complex equipment and follow testing procedures to ensure proper working order

Conduct on-site scheduled planned maintenance visits

Provide troubleshooting and repair support for customers and other field service personnel

Cultivate and develop positive working relationships with customers, system users and company personnel

Successfully complete technical training, as required

Travel, often on short notice, to customer sites to resolve problems or support other field service personnel

Complete and submit field service reports

Be able to perform PM on assigned tools

Partner with colleagues to acquire technical guidance needed to problem-solve systems solutions

Provide training for customers and users on system maintenance

Provide feedback to product quality teams

Provide appropriate input in writing updating and correcting various Thermo Fisher system documentation

Provide input for various reports including identifying and isolating unique problems with system

Act as a subject expert and resource for training
How will you get here?
Education
Bachelor degree desired, high school diploma/GED is minimum requirement with experience in electronic system troubleshooting
Experience
5+ years of hands on technical experience installing, troubleshooting, repairing and calibrating complex analysis tools such as SEM, TEM, FIB or similar systems.

Must have a thorough understanding and extensive experience troubleshooting and repairing ultra-high vacuum and high voltage systems.

Proven ability to troubleshooting complex systems and subsystems down to component level

Literate in MS DOS and Windows software environments

Able to read and interpret schematics

Familiar with UHV phenomenon and technology
Skills, Knowledge, Abilities
Ability to partner effectively with customers

Excellent interpersonal communication skills; must have a professional working proficiency in English

Must have ability to obtain a valid passport and travel regionally and internationally as required

Must possess a valid driver's license

Physical requirements include the ability to lift up to 50 lbs.

Must be able to secure entrance to US Government laboratories and facilities, if required
Thermo Fisher Scientific Inc. is the world leader in serving science, with annual revenue exceeding $25 billion. Our Mission is to enable our customers to make the world healthier, cleaner and safer. Whether our customers are accelerating life sciences research, solving complex analytical challenges, improving patient diagnostics and therapies or increasing productivity in their laboratories, we are here to support them. Our global team of more than 75,000 colleagues delivers an unrivaled combination of innovative technologies, purchasing convenience and pharmaceutical services through our industry-leading brands, including Thermo Scientific, Applied Biosystems, Invitrogen, Fisher Scientific, Unity Lab Services and Patheon. For more information, please visit www.thermofisher.com.
Thermo Fisher Scientific is an Equal Opportunity Employer. All qualified applicants will receive consideration for employment without regard to race, creed, religion, color, national or ethnic origin, citizenship, sex, sexual orientation, gender identity and expression, genetic information, veteran status, age or disability status.